7 Budget-Friendly Fall Activities for Families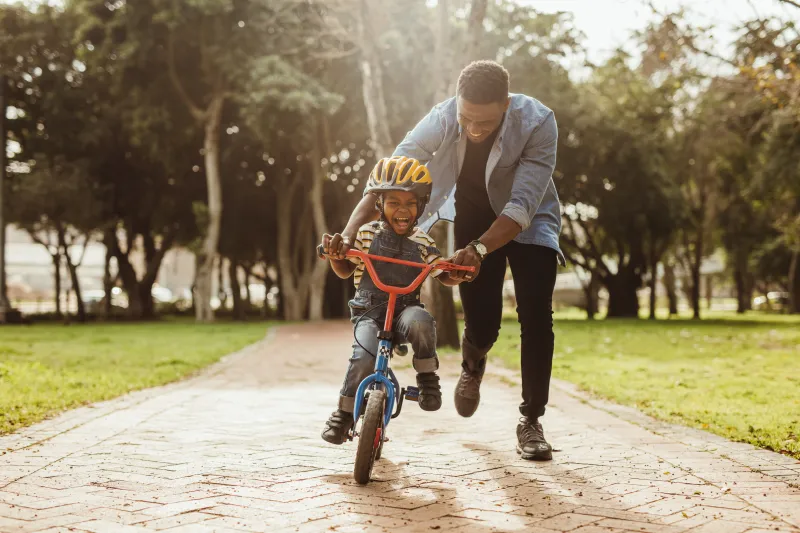 Even though kids are back in school and temperatures are dropping, you're still looking for memorable ways to spend time together as a family. But it can be hard to find fun, family-friendly activities on a budget. Luckily, we have a list of seven cool weather activities that will put smiles on everyone's face and keep more cash in your wallet.
1) Create a pumpkin patch display
Let everyone have a hand in decorating your home's front porch by shopping at a thrift store for gently used hay bales or straw, autumn leaves, cornstalks, and other seasonal decorations. Finish the display with several small pumpkins from your grocery store.
2) Go on a fall scavenger hunt in your neighborhood.
All you need are colorful leaves, apples, and plastic spiders to make this activity interesting. Invite neighbors of all ages to take part in the fun. They can easily help expand the list of items. Surprise the winner with apple cider, pumpkin chocolate chip cookies, and other seasonal treats.
3) Build a scarecrow using household items.
Purchase two 6" garden stakes and some twine from a discount store to set up the scarecrow's frame. You can use an old shirt, hat, gloves, and boots to create the body. Fill the clothes with dried grass. Add the festive character to your pumpkin patch display.
4) Decorate your pumpkins.
That Jack-o-lantern left over from Halloween can surely be turned into a turkey! Carve or draw funny faces or images on the side of your pumpkin. Stick lollipops on the top for hair. Creative patterns and silly no-carve ideas are available online for free. So, grab a carving knife or marker and get to work!
5) Visit an apple orchard.
Picking season is in full swing. The upstate of South Carolina offers a wide variety of apples including Gala and Mutsu. Picking them right off the tree is a terrific way to enjoy their sweet flavor and learn about apples native to your area.
6) Search for free local fun.
Community activity boards found at libraries and recreational centers usually advertise free and low-cost events year-round. Activities often include outdoor music concerts and movies in the park.
7) Go for a hike.
Get outside this fall and enjoy the crisp air while getting some exercise. One of the best things about hiking is that it's free.
Fall activities don't have to be expensive to be fun. Use this shortlist of budget-friendly activities as inspiration to find other ways your family can enjoy the season.