7 Ways to Save on a Budget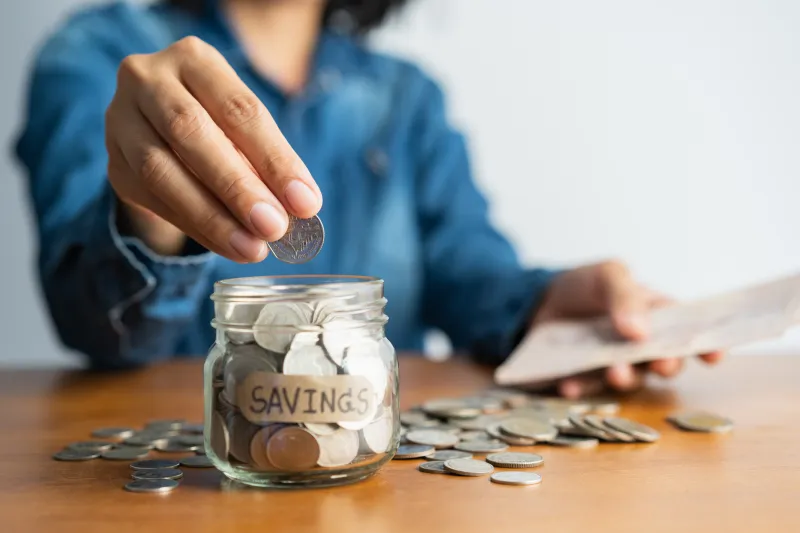 Let's face it – saving money while on a tight budget is hard, especially if you don't know where to begin. If you're trying to build an emergency savings fund or need your paycheck to last until next payday, consider using these money-saving tips to keep more cash in your wallet.
1. Refinance Large Purchases
Mortgage and auto loan payments can eat up most of your monthly income. Reduce those payments and sock away the difference when you refinance those loans. A loan refinance allows you to pay off an existing loan with a new one at a lower interest rate, extended repayment period, or both. Changing loan terms often results in smaller monthly payments.
2. Switch Service Plans
Streaming, satellite TV, and internet service rates vary depending on the plan, provider, and location. Review your current usage and shop around. You might find you have a plan mismatch and could benefit from downgrading services. Switch plans and redirect the savings into your bank account.
3. Pay with Cash
Set a hard limit on spending by paying cash for groceries and entertainment. Withdraw enough money to cover the amount budgeted for these expense categories. Watching the cash leave your hands keeps you alert to when, where, and how much you're spending.
4. Slash Your Energy Usage
Save on energy costs year-round by turning lights off when exiting a room, using low-energy appliances during the daytime, and keeping blinds closed on sunny days. Visit Energy.gov to discover more simple ways to lower energy usage throughout your home.
5. Clear Up Your Credit
Errors on credit history reports can tank your credit score. Inaccurate reporting of account balances, late payments, or credit limits could be the reason you're paying higher interest rates on loans and credit cards. Consumers with low credit scores typically pay higher rates.
Order copies of your credit reports from AnnualCreditReport.com. Review them for accuracy. Follow the dispute policy of each credit reporting bureau to have errors removed.
6. Get a Library Card
Cut entertainment expenses by using your library card to access no-cost e-magazine subscriptions, e-books, audiobooks, movies, TV shows, and music streaming. Many libraries now allow users to access these resources via Hoopla Digital, Libby and Overdrive using their library card number. Speak with your librarian about which free services are available to members.
7. Compare Insurance Rates
Save hundreds of dollars a year by switching insurance policies or companies. Your insurance needs change over time, and so do rates. Paying less for homeowners, renters, or auto insurance could be as simple as comparing rates and available discounts from different companies at least annually.
Keep in mind as you start to uncover these savings opportunities, SAFE has a variety of savings account options to help you make the most of every dollar. Developing a regular savings habit today could lead to a brighter financial future.
---
Resource links from this article: