Convenience awaits you! Explore Online Banking!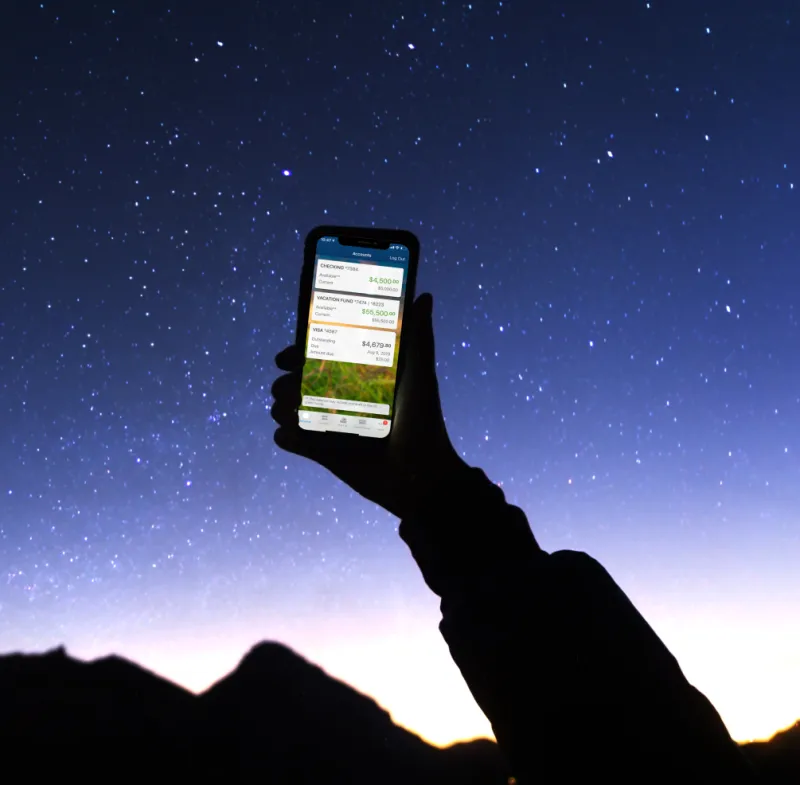 SAFE's Online and Mobile Banking is packed full of tools and features that make managing your money a breeze.  Maybe you're a digital banking connoisseur, or maybe you're not even enrolled yet—Either way, we don't want you to miss a thing!
That's why we've put together a list to help you explore some of SAFE's best Online Banking features.
SAFE and secure—it's in the name!
With advanced features like fingerprint and facial recognition, SAFE's mobile app gives you access to your accounts faster, and more secure than ever. You can even set up mobile text alerts to stay on top of what's going on in your account so you can take action if needed.  All this and more, so go ahead! Sit back and relax! SAFE's got you covered.
It will save you time!
See your account summary, quickly transfer money, search for transactions, even access copies of your checks! It's all there and more—right at your fingertips! Never search through paperwork, or old check registries again. SAFE keeps your transaction history, including digital copies of your cleared checks for up to two years!
It lets you plan ahead!
SAFE's online and mobile banking lets you see your pending transactions including deposits! Yep, you can see how much your direct deposit will be right from your online account, so there's never a reason to guess. Plus, you get free access to budgeting tools to make it easy to plan for every dollar.
These are just a few reasons to love SAFE's Online Banking—as if you didn't already! If you're not enrolled yet—well, what are you waiting for? Sign up and start exploring everything Online Banking has to offer today!