Credit Cards: The Best Kept Financial Secret!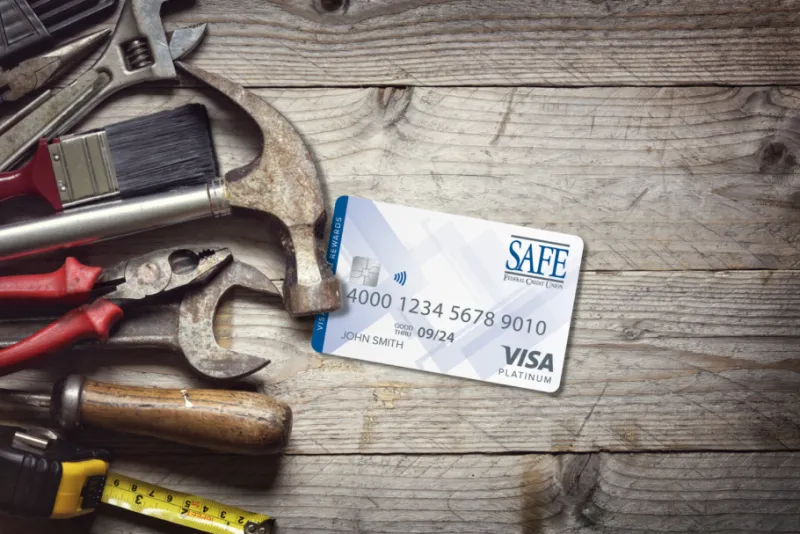 Credit cards often get a bad rap. We understand. With U.S. consumer credit card debt nearing record highs and credit horror stories around every corner, credit card ownership can seem like a recipe for financial disaster. In actuality, it just comes down to how they're used. Smart consumers quickly discover credit cards are the Swiss Army knife of financial tools.
The right credit card can help you:
Lay the foundation for a firm financial future. You can boost your credit score if you pay your credit card bills on time and keep outstanding balances low. A robust credit score allows you to borrow money more easily for large purchases, like your first home or a new vehicle, at competitive interest rates and favorable repayment terms. A healthy credit profile could also help you avoid high car insurance premiums and large security deposits for rental units. 
Shield your in-store and online purchases. Credit cards offer multiple protections that might make you reconsider cash transactions. Major credit cards, like SAFE Federal Credit Union Visa®, limit your financial responsibility on unauthorized transactions. In fact, in most cases, cardholders have zero financial responsibility. 
Unearth savings opportunities with little effort. You don't have to dig deep to make every dollar work harder. Using your credit card for day-to-day transactions could earn you cash back, gift cards, and other merchandise. These rewards might help you reach other financial goals more quickly. Like other tools, a credit card can cause damage if it's not used properly. Here are three ways you can take care of your card — and your finances.
Pay your balance in full each month. You don't need to carry a balance to improve your credit score. However, if you can only afford the minimum monthly payment, review your finances to ensure you're spending only what your income can support.
Monitor your credit history reports. Ensure payments are recorded correctly. If a credit reporting bureau reflects a late payment when you've always paid on time, follow the bureau's dispute policy to remove the error. 
Avoid maxing out your credit limit with frivolous purchases. Taking on high amounts of debt with no plan to pay it off quickly not only lowers your credit score, but it also reflects poor credit responsibility. 
A credit card could be the missing tool in your financial tool kit. New SAFE Rewards Visa® or Low-Rate Visa®  card users have access to:
0% introductory interest rate for the first 12 months*
25-day interest-free grace period on purchases
Free travel accident insurance 
Free auto rental insurance
And more!
Still curious about how helpful a credit card can actually be? Watch our SAFE Cents video to uncover even more credit card secrets!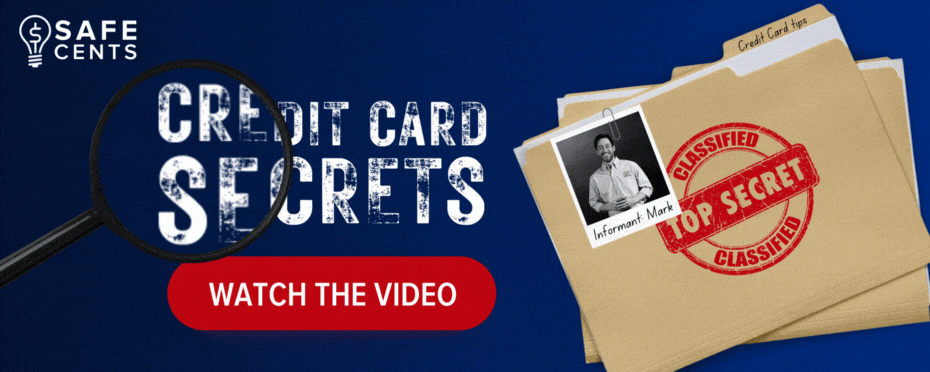 ---
*Disclosures
Special introductory rates mentioned above, including the 0% APR for the first 12 months and the 1.99% APR for balance transfers, are offered on purchases for the first 12 billing cycles after a new account is opened.
Beginning on the first day of the 12 billing cycles after the account has been opened, purchases and cash advances will be subject to the approved interest rate and any changes based on Wall Street Journal prime disclosed at account opening. APR = Annual Percentage Rate are based on credit worthiness and prime rate. Your APR will vary with the market based on the Wall Street Journal prime rate.  Offer is subject to change at any time. Please visit https://www.safefed.org/cards-loans/credit-cards for current offers and rates.
View more information and disclosures for our Visa Platinum Rewards Credit Card. 
View more information and disclosures for our Visa Platinum Low-Rate Credit Card. 
How We Calculator Your Balance
We use a method called the "average daily balance (including new purchases)." See your account agreement for more details.

Billing Rights

See your account agreement for information on your rights—i.e., how to dispute transactions and exercise those rights, among other things.

Security Interest

SAFE Federal Credit Union will acquire a security interest in the property purchased with your credit card. Collateral securing other loans with us may also secure this account. Also, you are giving us a security interest in all individual and joint share and/or deposit accounts you have with us now or in the future. 

The costs of these cards, as described in this application, are accurate as of April 2, 2020. This information may have changed—to get the most up-to-date information on costs:

To learn more about factors to consider when applying for or using a credit card, visit the Consumer Financial Protection Bureau. 

Get details regarding your Classic Visa Platinum Rewards Card—effective for accounts opened from January 1st, 1989, through July 22nd, 2015.