Five Reasons to File Your Taxes Early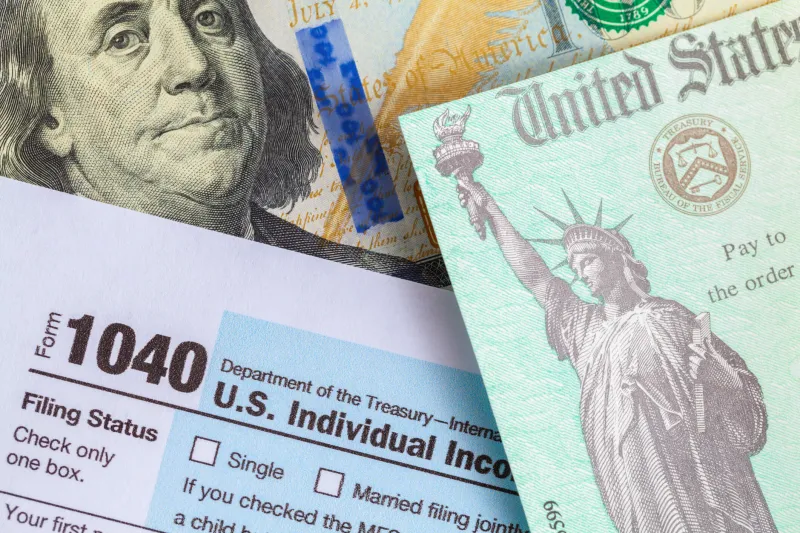 Whether it's because they think it's too stressful, or they're not getting a refund, many Americans put off filing their taxes as long as possible. 
But tax experts encourage early filing. While you technically have until April 18 to file your return or request an extension, letting this task slip to the bottom of your to-do list could cost you time and money, not to mention peace of mind.
Here are five reasons to file your tax return early in 2022.
1. You could make a better filing decision.
Whether or not you experienced a change in household size, income, or investments in 2021, it's vital that you understand how today's tax laws affect your financial status. A review of changes to your finances, stimulus payments, or tax credits could reveal that your initial choice of tax deduction, standard or itemized, doesn't lower your taxable income as expected. By starting the process of filing your taxes now, you have time to carefully assess your situation and make adjustments as needed.
2. You'll get your refund sooner.
While most tax refunds are issued within 21 days of receipt of your return, this timeframe isn't guaranteed. The IRS website continues to reference COVID-19 related processing delays as the reason that some returns dating as far back as 2020 have not yet been reviewed. File your return early in the tax filing season when fewer returns are being submitted to help ensure you receive your refund without delay.
3. You might stop a thief from stealing your refund.
Identity thieves often use stolen Social Security numbers and other confidential data to claim fraudulent tax refunds. Victims usually discover the crime when they receive IRS correspondence about their tax status or are unable to file their return because a tax return with their Social Security number has already been filed for the year. Reduce the risk of someone stealing your refund by protecting your personal data and filing your taxes early.
4. You'll have access to data needed for financial applications.
Tax refunds aren't the only reason to file your return early. If homeownership is part of your 2022 plans, you'll likely need completed tax returns to finalize your mortgage loan. Some lenders may even be hesitant to offer a home loan pre-approval without them.
And if there's a college student or entrepreneur in your household, tax returns are likely to be needed to accurately complete applications for student aid or business loans.
5. You'll have more time to pay any owed taxes.
Filers who suspect they owe money often wait until the filing deadline to submit their returns. But waiting until April 18 won't change anything. Filing early confirms the amount owed and gives you time to put money aside to make payment. You have until the filing deadline to pay taxes owed without incurring fees or penalties.
The earlier you prepare your tax return in the new year, the less stress you'll likely experience come April. Gather your tax documents today!
---
Tax Help and Resources: