Fix It Up! 5 Ways to Pay for a Remodel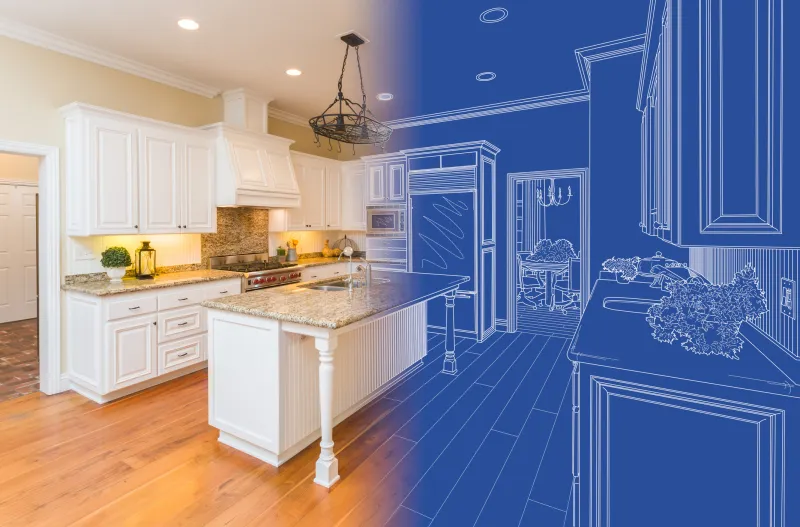 Blame it on your latest home improvement show binge or that recent trip to your sister-in-law's house—either way, you've been bitten. You've got the remodeling bug. Whether you're considering a major renovation, like adding a bedroom, or a mid-range remodel, like replacing outdated kitchen appliances, figuring out how you'll pay for it has you wiped out. The antidote might reside in one of the five options listed below.

1. Grant Programs
Free money might be available to fund your home remodeling project. Government agencies and nonprofit entities offer grants to tackle repairs and renovations. To qualify for these programs, you may need to reside in a historic district  or require a home modification due to a medical or physical disability. Some states and counties also offer financial incentives and rebate programs to encourage energy-efficient remodels.
2. Personal Savings
Setting aside money for your home renovation project should be your next financial goal if you already have a fully-funded emergency fund. While it may take months to reach your personal savings goal, you won't have to pay interest charges or loan fees since these aren't borrowed funds. When you use your savings, you're also more likely to stay within your remodeling budget.
3. Cash-Out Mortgage Refinance
If you own a home and you've yet to take advantage of historically low mortgage rates, pursuing a cash-out refinance could give you a low-cost way to fund your home improvement project. A mortgage refinance uses a new loan to pay off an existing one, often at more favorable terms.
Homeowners who select a cash-out refinance receive some of their home's equity in one lump sum at the time of closing. This amount must be repaid and is rolled into the new mortgage loan.
4. Personal Loan
A personal loan can fund a variety of small and mid-range remodeling projects at interest rates lower than most credit cards. Financial institutions, like SAFE Credit Union, allow you to borrow as little as a few hundred dollars. Maximum loan approvals often exceed those available with credit cards. As with other loans, borrowers must meet certain income and credit requirements.
5. Home Equity Line of Credit
Large or multiple remodeling projects add up fast. A home equity line of credit (HELOC) might offer the most flexible and least expensive way to borrow funds. However, like a cash-out mortgage refinance, funds are limited by the equity you have in your home.
Similar to a credit card, borrowers receive a pre-set credit line they can access as needed. Payments are only required on the amount borrowed. Unlike a credit card, your home serves as collateral for the loan. Failure to repay the loan as agreed could put your home at risk.
A home improvement project should leave your wallet in good shape long after the dust has cleared. Figure out the financing before strapping on your tool belt to avoid feeling sick about funding your home remodeling project.
Qualified applicants can borrow up to 95% of their home's value with a SAFE Credit Union Home Equity Line of Credit or Freedom Low-Cost Refinance*. Learn more when you speak with a Member Service Representative today!
*Subject to credit approval.
---
Resource links from this article: