How to Spot a Job Scam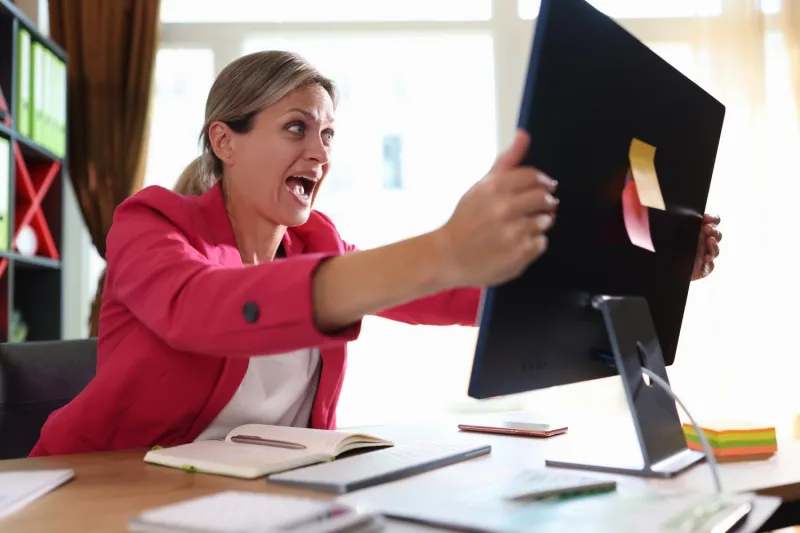 Nearly everyone wants to get paid for their work – even scammers. But these crooks aren't looking for a legitimate payday. They're on the prowl for easy ways to swindle money from jobseekers searching for work-from-home employment opportunities. As a post-pandemic workforce explores remote and hybrid work environments, fraudsters are ready to take your job application, and money. 
Read on to learn how to spot fake employment opportunities and avoid a job scam.
How Does a Job Scam Work?
The methods crooks use in their schemes vary, but the purpose is the same. They hope you'll trust them enough to send money or provide sensitive data, (e.g., your Social Security number) which they can use to steal your identity. When you respond to a fake job post, the scammer sends you a hyperlink via email or text, claiming that they need you to fill out an employment application. 
After submitting your application, the fraudster sends another e-message or contacts you via telephone for an interview. Shortly after the meeting, you'll receive notice you were selected for the position. Victims are usually unaware that the crook has stolen some of their personal information via the application or malicious hyperlink and is preparing to sell it on the dark web.
As part of the scheme, you may be instructed to purchase a mobile phone, laptop, or other work-related supplies as a condition of employment. They may even send you a cashier's check or money order to help cover these expenses. But when it arrives, you find that it's over the amount. You're then told that the extra money is an advance paycheck. 
This early payday will cost you in unexpected ways. The check they send is fake. When you deposit the check into your bank account, the money appears as "available" but that doesn't mean the check has cleared. Scammers know it can take weeks for victims and their financial institutions to realize the paycheck was phony. Unfortunately, you're responsible for withdrawals made against those funds.
Job Scam Red Flags
Most people realize that employment listings riddled with typos and bad grammar should give them pause. But relying on a few misspelled words and odd sentence structure to help weed out fake job opportunities could be a costly mistake. Experienced tricksters post professional-looking ads on reputable social media and job placement websites to fool unsuspecting victims. They might even pretend to be legitimate companies looking to fill several positions. 
It's crucial that you stay alert to other job scam warning signs, such as:
Job application fees
Agencies the guarantee job placement
Phone numbers that always go to voicemail
Vague job descriptions for specialty careers
Pressure to act fast due to a large number of candidates
Huge bonuses or guaranteed salaries for entry-level work
Email that does not originate from the hiring company's domain
Interviews or other communication is done only through email or text message
Federal employment listings on websites other than USAJobs.gov or usps.com/employment
Take the time to confirm the job posting with the company's human resources department before providing any personal information.
What if I Suspect a Job Scam?
If you suspect a job scam, stop communicating with the suspected fraudster. If you used your SAFE Federal account to pay money to or deposit money from a scammer, contact us immediately at 800-763-8600 Option 2#. 
Job scams should be reported to the website that posted the phony listing. You can also contact your state attorney general's office and the Federal Trade Commission. Be prepared to provide details of the suspected scam. State and federal agencies investigate fraud schemes on behalf of consumers.