Michael Baker New President & CEO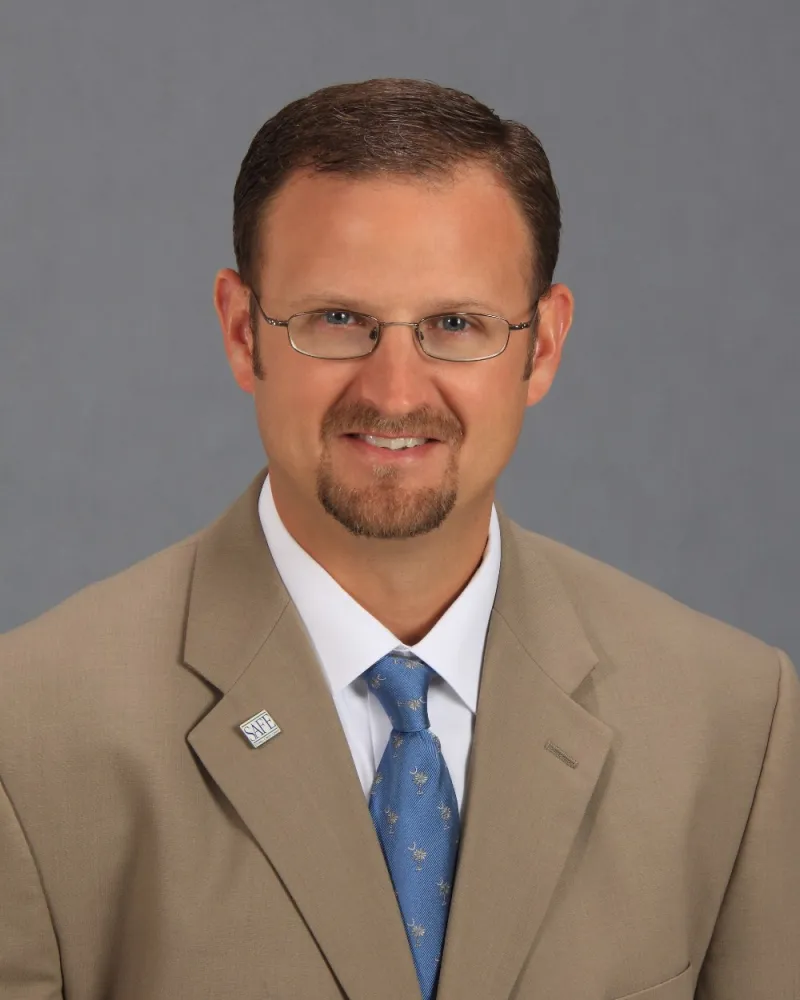 SUMTER, South Carolina, April 24, 2020 – Michael Baker has been named President and Chief Executive Officer for SAFE Federal Credit Union.  
Baker will succeed Darrell Merkel, who has served as President and Chief Executive Officer since March 2017. In December 2019, Merkel announced his plans to retire from SAFE during the summer of 2020 after 32 years of service. The announcement by SAFE's Board of Directors will become effective on May 2.
Baker brings almost 20 years of credit union experience into the position, including leadership roles in Branch Management and Administration,  Facilities and Security. Baker currently serves as SAFE's Executive Vice President / Chief Operations Officer with areas of responsibility that include Information Systems, Risk Management and Compliance, Continuous Improvement, Member Experience (Branches and Call Center) and Operations. During his time on the senior leadership team, SAFE's assets have more than doubled.
To aid in the transition, Merkel will serve as EVP/COO on an interim basis until the role can be filled permanently.
"We are very pleased that Michael has accepted the President/CEO position," said Board of Directors Chairperson Dr. Kay Oldhouser Davis. "The Board has great confidence in him. We know he will continue the very positive momentum the credit union has had in the last few years and will lead the organization toward even more opportunities to serve our members." 
Davis added, "I also want to thank Darrell Merkel who agreed to come back to the credit union over 3 years ago to lead us through some of the most positive and proactive change SAFE has made in the last 20 years. I thank him for all he has done and his commitment to stay on for a period of time as we search for a new EVP/COO."
Based in Sumter, SAFE Federal Credit Union serves more than 126,000 members and is one of the largest financial institutions headquartered in South Carolina.
About SAFE Federal Credit Union
SAFE Federal Credit Union, founded in 1955, is the one of the largest financial institutions based in South Carolina with over $1.1 billion in total assets, 126,000 members, and 17 branches. Membership is open to anyone who lives, works, worships, or goes to school in Sumter, Lee, Kershaw, Clarendon, and Florence counties, as well as parts of Richland, and Lexington counties. Membership is also open to employees of more than 500 companies located throughout the Midlands and relatives of those eligible to join. Connect with us at www.SAFEfed.org, on Facebook.com/SAFEfederalcreditunion or @SAFEFCU.
Visit the SAFE Newsroom
Get an overview of SAFE and view media contact information.