SAFE and Community Partners Give Thanks to Military Personnel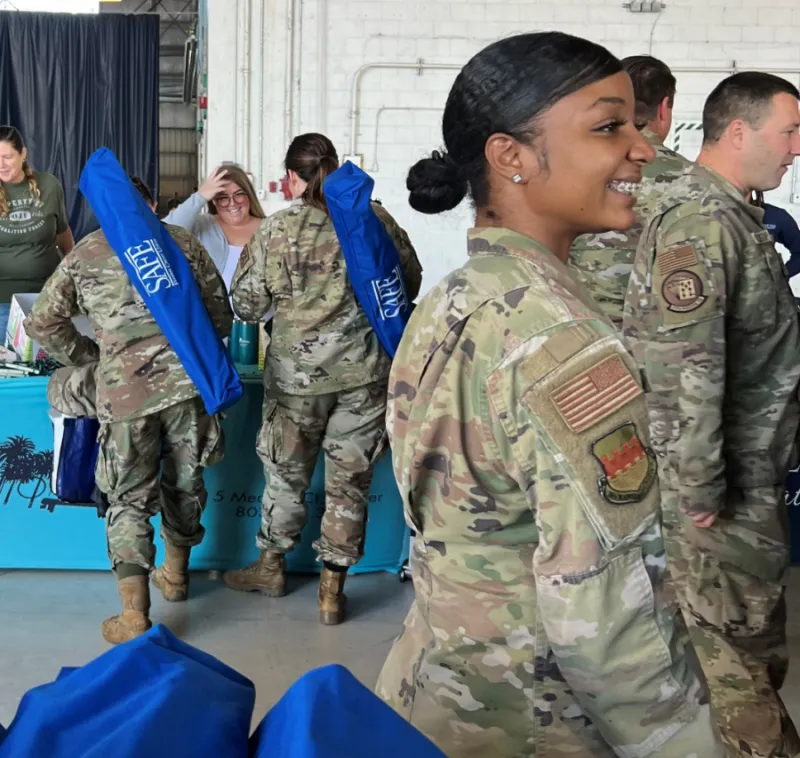 SAFE Federal Credit Union was the lead sponsor of a Military Appreciation Picnic at Shaw Air Force Base in advance of Veteran's Day.
Hundreds of active duty and DOD personnel were treated to a special luncheon in honor of their service. Attendees enjoyed free gifts from participating businesses while food was cooked and served by community leaders.
Organized by the Greater Sumter Chamber of Commerce, the event drew support from SAFE and nearly 20 other businesses and organizations in Sumter and the surrounding communities.
"SAFE Federal Credit Union is immensely grateful for the men and women serving in our armed forces," said President and CEO Michael Baker. "Our SAFE family would again like to extend our sincerest gratitude for the opportunity to give back to those in attendance. It was our honor."
SAFE Federal Credit Union was founded more than 65 years ago at Shaw Air Force Base in Sumter. It now serves over 134,000 members and is one of the largest financial institutions based in South Carolina.