SAFE Federal Credit Union Gives Thanks to Lexington Police Department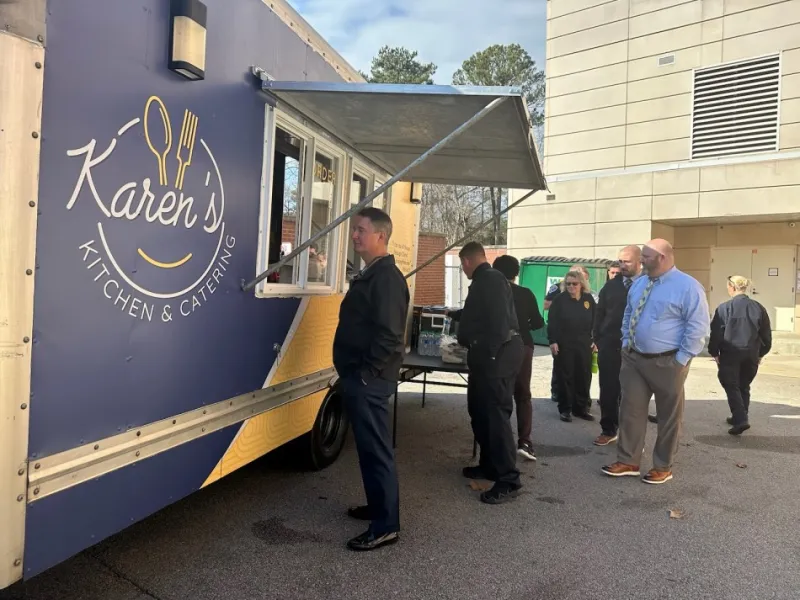 Lexington, South Carolina Police Department enjoyed lunch on behalf of SAFE Federal Credit Union earlier this week.
More than 70 officers and support staff were treated to fried chicken and other Southern favorites as a token of appreciation for their service.
"It's always an honor when SAFE has the opportunity to recognize the men and women dedicated to law enforcement," said President and CEO Michael Baker. "We're delighted to extend our thanks for all they do to make Lexington a safe place to live and work."  
The credit union introduced its first responders' appreciation lunches earlier this year to show support for law enforcement, fire and other emergency workers within its footprint. Similar tributes are planned throughout 2023.