SAFE Federal Credit Union Hosts 66th Annual Membership Meeting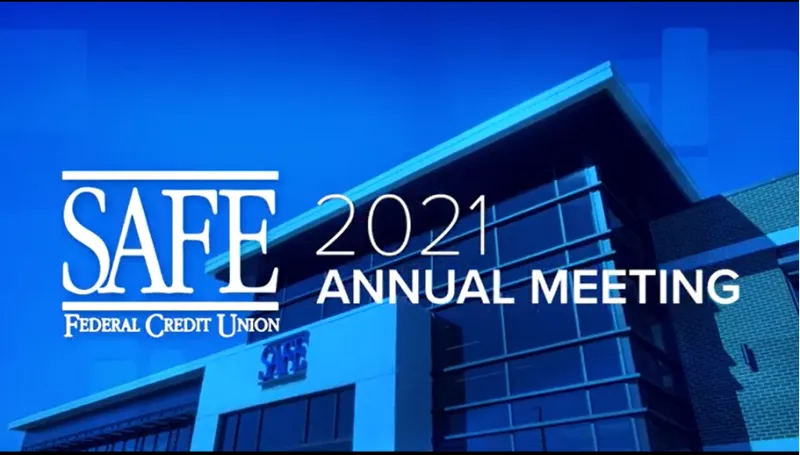 SAFE Federal Credit Union conducted its 66th Annual Membership Meeting on Monday, March 22.
In keeping with recommendations from local health officials to help slow the spread of COVID-19, the credit union adopted a virtual format for this year's meeting. Members could view and participate in the live-streamed event from SAFE's website.
There were no new nominations for SAFE's Board of Directors with current board members Vern Disney, Helga Hamlin, and Kenneth PriVette each re-elected for a three-year term. In other Board business, Melinda Carr was named Vice Chair. Carr was elected to the Board in 2017 and served on SAFE's Supervisory Committee for 18 years.
President and CEO Michael Baker informed members of SAFE's completed projects during 2020. This included the upgrade to its online and mobile banking systems as well as the completion of its newly occupied Operations Building. Baker also outlined planned advances to the organization's member service offerings in 2021.
"Last year, we committed more than $13 million dollars for new systems, services, and facilities to help serve our members better." Baker said. "It's not just for today's members, but for the members we will welcome to the SAFE family tomorrow, and for years to come. It's all about growth, service, and family, and we're just getting started."