SAFE Helps With Military Summer Reading Program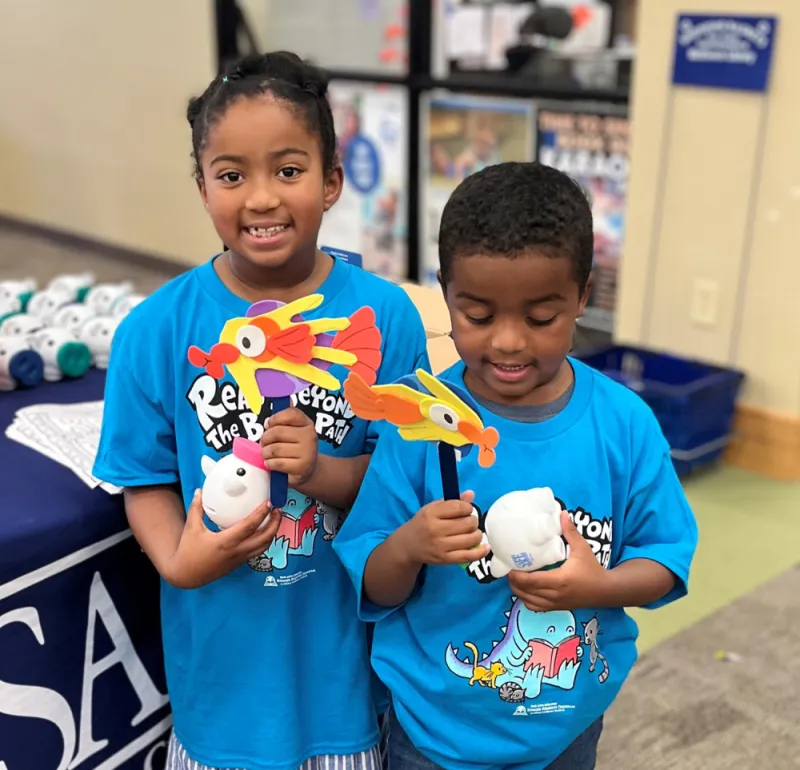 Reading skills took center stage at Shaw Air Force Base with the start of its Summer Reading Program on June 17.
Hundreds of military personnel and their children attended the opening presentation that included a live-action puppet show, book reading and crafts, among other family-friendly activities.
Sponsored by SAFE Federal Credit Union and other community businesses, the event was led by the Department of Defense (DoD) Morale, Welfare, and Recreation (MWR) Program. The summer-long program is hosted by the Shaw Air Force Base 20th Force Support Squadron to promote literacy and a love for reading among military youth.
"SAFE is delighted to sponsor the Shaw Air Force Base Summer Reading Program again this year," said President and CEO Michael Baker. "We believe our investment in the program reaches further than just nurturing an enjoyment for reading. Our youth participants are gaining fundamental social and intellectual skills they'll use later in life, too."
This year's program is themed "Read Beyond the Beaten Path" and is available to military families virtually and in-person. Participants earn incentives as they read throughout the summer with a finale party taking place on August 5.