SAFE Mortgage Division Awarded for Lending Excellence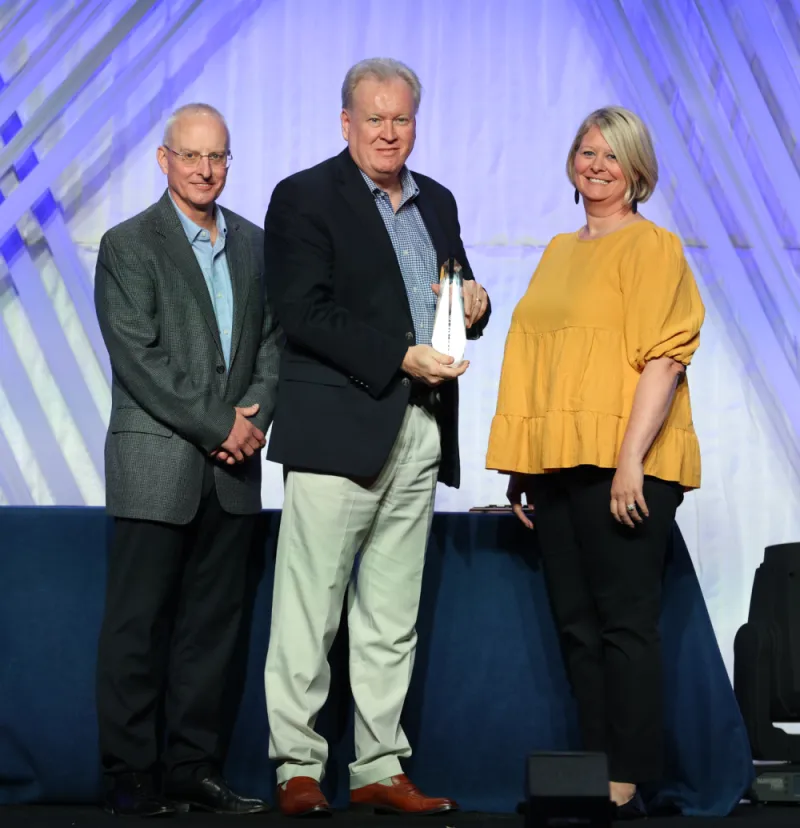 CUNA Lending Council presented SAFE Federal Credit Union with an Excellence in Lending Award at its recent conference in San Diego, California.
Steve Heinemann, SAFE's Assistant Vice President of Mortgage Services and his team were recognized for implementing SAFE's newly improved mortgage lending strategy.
Heinemann's entry titled, SAFE's Forward Vision to Mortgage Lending underlined enhancements including restructuring the credit union's mortgage application process, launching advanced training programs, and establishing steps to ensure superior member experiences. 
The credit union's new strategy increased its mortgage loan approvals by 7% and boosted its loan portfolio by 19% during the first eight months of 2022. These results helped rank SAFE among the top credit unions in mortgage loan origination.
"SAFE Federal Credit Union is delighted to recognize Steve Heinemann and our mortgage professionals for their outstanding lending accomplishments," said President and CEO Michael Baker. "Their commitment to improvement has helped SAFE deliver a mortgage experience for our members that's better than ever."
SAFE was among five credit unions across the nation that were awarded the Excellence in Lending Award from the Credit Union National Association (CUNA). All award recipients will be honored for their lending achievements in a future issue of Credit Union Magazine. 
About CUNA
Credit Union National Association (CUNA) is the only national association that advocates on behalf of all of America's credit unions, which are owned by 130 million consumer members. CUNA, along with its network of affiliated state credit union leagues, delivers unwavering advocacy, continuous professional growth and operational confidence to protect the best interests of all credit unions. For more information about CUNA, visit cuna.org. To find your nearest credit union, visit YourMoneyFurther.com.
About CUNA Councils
CUNA Councils is a member-led, collaborative community of credit union leaders providing vibrant peer interaction, new ideas and innovation to foster professional development for our members while advocating for the overall success of the credit union movement. There are eight CUNA Councils with a network of more than 7,600 credit union professionals. For more information, visit cunacouncils.org.