SAFE Shows Support for First Responders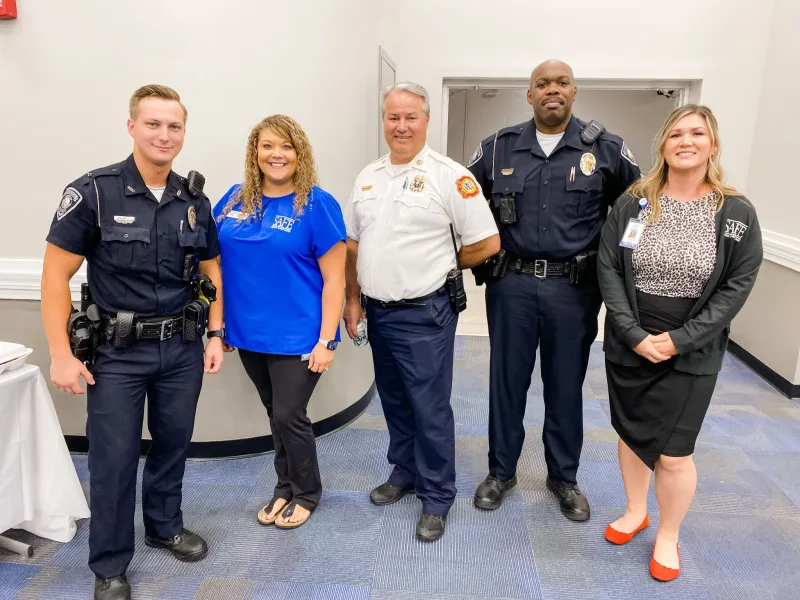 Thanks and gratitude filled the air at a recent appreciation event for first responders in Sumter.
Hundreds of police officers, fire fighters, and other emergency workers were treated to an evening of celebration honoring their service. Attendees enjoyed free gifts and giveaways from participating businesses, and delicious food from area restaurants. 
SAFE Federal Credit Union was the lead sponsor of the event hosted by Community Broadcasters, LLC. The occasion drew support from nearly 20 other businesses and organizations in Sumter and the surrounding communities. 
"SAFE Federal Credit Union is incredibly grateful for the men and women in our communities who selflessly dedicate themselves to public safety," said President and CEO Michael Baker. "We're honored to support this event to give thanks for all they do to keep our communities and businesses out of harm's way." 
SAFE's participation in Sumter's First Responders Appreciation Night was one of its many initiatives aimed to support emergency workers. This includes the credit union's recent partnership with local food truck vendors to provide free lunches for first responders. SAFE's first Free Food Truck event took place in Sumter on August 19 with future events planned in the Columbia and Lexington areas throughout the remainder of the year.