Slow Down, It Might be a Quick Favor Scam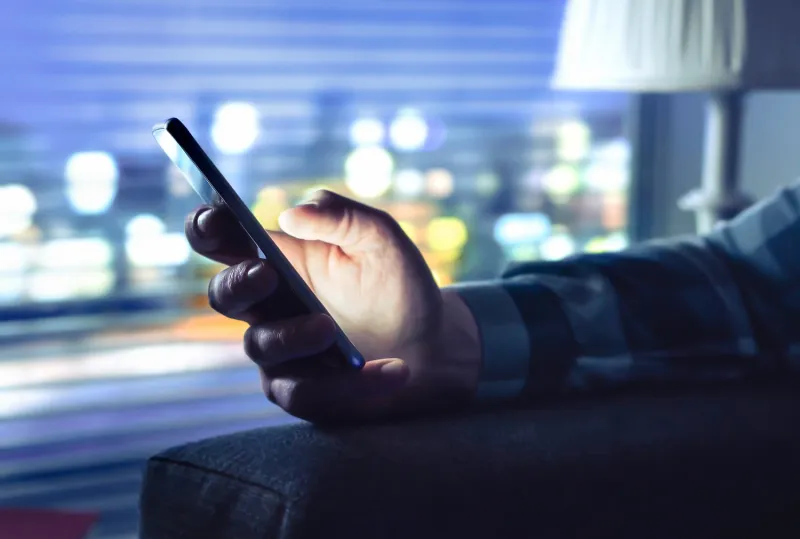 Many people prefer text messages to phone calls. The ability to send brief messages via a mobile device provides users with a less demanding, more convenient way to communicate with friends and family. Scammers also love how easy it is to use electronic messages and a person's kindheartedness to pull off their latest scheme – the quick favor scam.
How Does the Quick Favor Scam Work?
When money is about to change hands, you can bet a scammer is looking for a way to intercept the transaction. In this sneaky scheme, the crook creates a fake need, hoping you'll help someone you believe to be a friend or family member without asking too many questions. A typical quick favor scam scenario begins with a text message that reads:
"Hi, it's me. How are you? I need a quick favor."
To add a touch of legitimacy, the scammer may include "Sent from my iPhone", at the end of the message.
Since the message appears to originate from someone in your contact list, you respond quickly with a willingness to help in any way you can.
"Thanks, friend. I knew I could count on you. I'm out of town. Trying to buy a gift card for my nephew. His party is in a few hours. Trouble purchasing it online. Could you buy one from the local grocery store for me? I'll pay you when I get back."
After you purchase the gift card and text her you have it in hand, the next message would usually send off alarm bells if the sender weren't a trusted friend or family member.
"Thanks for doing this. Just scratch off the PIN on the back and snap a photo of the back of the card – including the card number."
The scammer hopes you'll buy the gift card and send them the photo before attempting to confirm their identity. Since gift card purchases are nearly impossible to trace, it's like handing over cash. By the time you figure out the message came from an imposter, it's too late to get your money back.
Ways to Avoid a Quick Favor Scam
Preventing this scam is simple when you understand how it works.
If you're tempted to respond to an urgent text message requesting a gift card or a digital payment, remember to slow down. Double-check before sending anything in response to a text message. Call the friend or family member to confirm they texted the request.
If the message doesn't include a name, ask them. Then, verify their identity with a phone call. 
What if I'm a victim of a Quick Favor Scam?
There are several actions you can take if you think you're a victim of a quick favor scam. Remember that you must act fast. If you used your SAFE Federal account to pay a scammer, contact us immediately at 800-763-8600 Option 2#. You can also:
•    Contact the retailer that sold you the gift card. They may provide a specific plan to protect you from further loss.
•    File a report with local law enforcement. The resulting report might be helpful when dealing with the gift card issuer.
•    Submit a complaint with your state attorney general's office and the Federal Trade Commission. These agencies investigate fraudulent activity on behalf of consumers.