Text Alert: Your unclaimed prize is waiting….or NOT!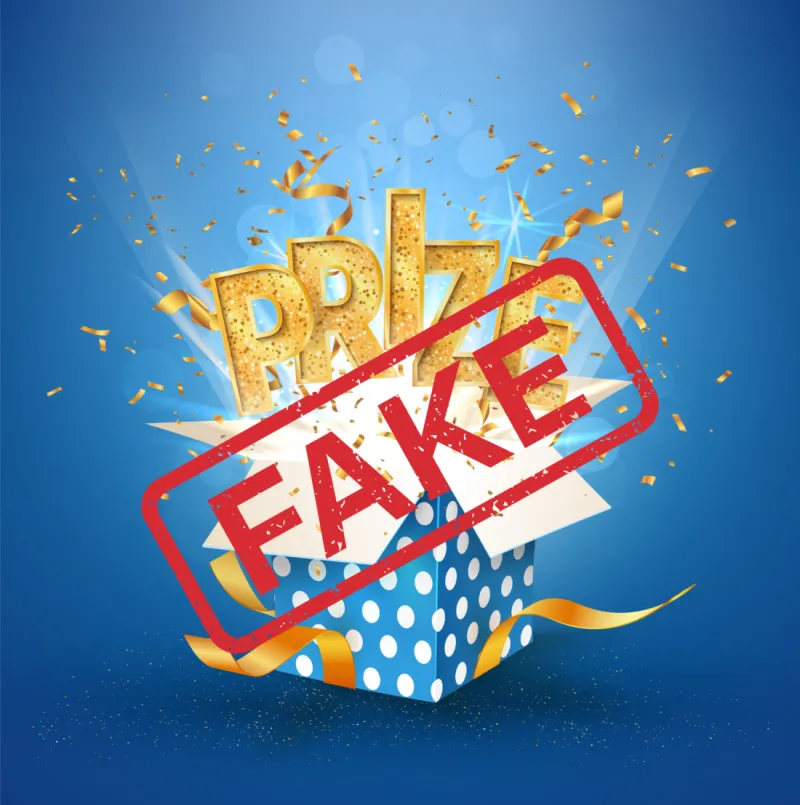 Text messages can convey loads of information in bite-size chunks. Friends and family members often prefer it to email and phone calls when needing to chat on the go. Here at SAFE, texting is our latest tool to help with all your banking needs. But texting can also be an easy way for crooks to deliver their next scheme.
What Is a Text Message Scam?
Scammers use text messages to trick users into revealing sensitive information so they can steal identities or rack up fraudulent charges. Since these crooks often pretend to be a well-known brand like Home Depot or Costco, it can be difficult to know whether the sender is the real deal or an imposter.
Schemes often begin with a text message requesting credit or debit card details. The fraudster claims they need the information before they can reschedule package delivery, send a gift card, or award a prize. If you click on the link they provide, you'll be sent to a phony website (that looks legitimate) where you'll be prompted to enter your financial data. But if you do, you won't receive anything except fraudulent credit card or bank account charges.
Signs of a Text Message Scam
This sneaky scam is easy to fall for because many consumers trust major brands, sign up for promotional texts, or have recently shopped at the store that's being impersonated. Crooks use your trust to their advantage, but you can outwit these criminals by staying suspicious of texts that:
Thank you for a recent purchase you don't recognize
Originate from unknown 11-digit phone numbers
State you have a refund waiting to be claimed
Announce that you are a sweepstakes prize winner
Urge you to reset your password due to fraudulent account activity
Protect Yourself from Text Message Scams
While engaging with a potential scammer might be tempting, doing so is generally a bad idea. Even if you have no intention of sharing your private data, simply clicking a text link could result in malware being downloaded to your phone. These malicious programs can read files and record keystrokes, allowing crooks to steal your data without you knowing.
You can also protect yourself by:
Deleting suspicious texts before opening them since replying or clicking on the message confirms to the scammer that they have a live number they can use in other scams.
Remembering that you don't need to pay for package redelivery or legitimate sweepstakes winnings.
Reviewing SAFE's Fraud and Security financial safety guide to discover other actions you can take to keep your financial data out of the hands of thieves.
If you suspect a text message scam, report it immediately to your mobile phone provider by copying the message and sending it to 7726 (SPAM). You can also report it to the Federal Trade Commission (FTC) and review their guide, What to Do if You Were Scammed, to determine your next steps. The FTC works to put an end to consumer-related fraud.