TikTok is fun. Is it safe?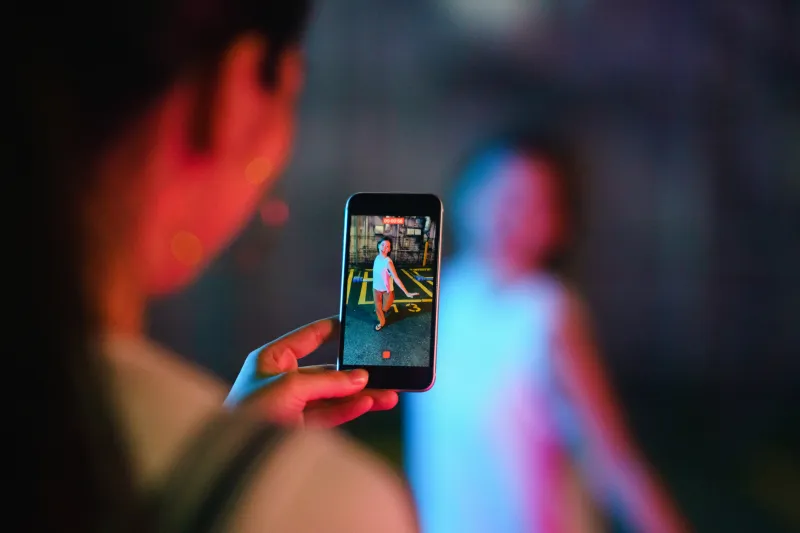 By now you've probably heard of it, or even used it yourself—TikTok. With more than 1 Billion users, It's one of the fastest growing social networks on the internet today and ranks as the 6th most used social platform in the world according to a report published in July 2022 by Hootsuite and We are Social.
Quick video clips and trendy entertainment led to TikTok's massive popularity among content creators all over the world—the United States included. Despite this notoriety, U.S. officials are sounding the alarm, warning users about the safety of the online platform. Why you ask?
A letter to both Apple and Google executives was published in June 2022 by the Federal Communications Commissioner, Brendan Carr. In it, he writes, TikTok "collects vast troves of sensitive data about its U.S. users." Carr worries that TikTok's parent company, ByteDance—a Beijing-based organization has accessed this data, which according to his letter, would put the app out of compliance with policy requirements of both Apple and Google's app stores. Carr goes on to write "TikTok poses an unacceptable national security risk due to its extensive data harvesting combined with Beijing's apparently unchecked access to that sensitive data." He goes as far as to request that Apple and Google remove TikTok from their app stores all together.
If you're a user of TikTok, what does all this mean for you and what can you do to help protect your personal information? Like with other social media apps and websites, TikTok allows you to customize your privacy settings within their app. Here's a few tips from cyberguy.com that you can do directly from your TikTok account settings to help limit what you share:
Turn off TikTok's access to contacts in your phone and other social networks
Disable targeted ads
Make your profile private
Turn off account suggestions
Disable TikTok from sharing what you've liked 
Download your own data report
If the recent TikTok allegations still have you on edge, the company recently released a public statement to reassure U.S. users that changes are coming. Albert Calamug, TikTok's U.S. Security Public Policy Officer wrote, "Today, 100% of US user traffic is being routed to Oracle Cloud Infrastructure. We still use our US and Singapore data centers for backup, but as we continue our work, we expect to delete US users' private data from our own data centers and fully pivot to Oracle cloud servers located in the US." It's not clear yet when this change will take place. 
Only time will tell if other U.S. officials join the conversation to limit TikTok's data collecting, or if new restrictions will be put into place. For now, the choice to TikTok or not, is up to you!