ATM Security Tips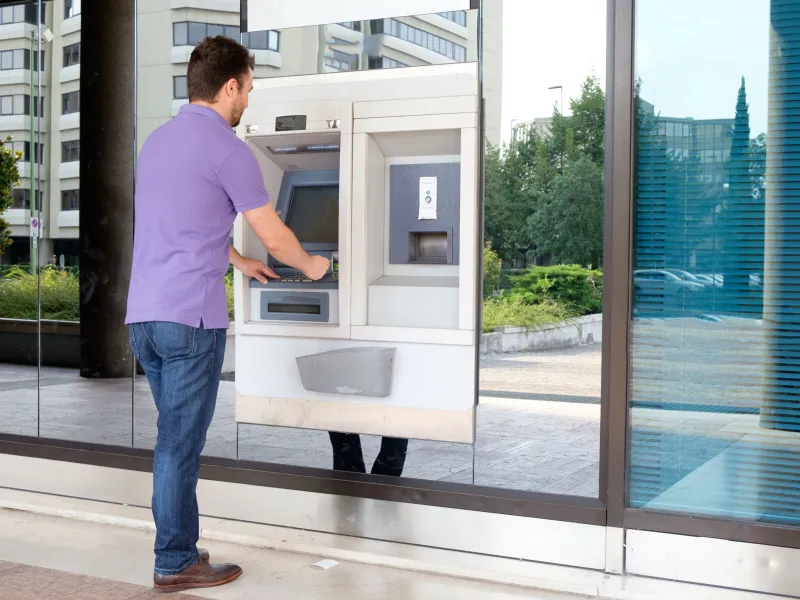 At SAFE Federal Credit Union, your safety is a priority, but it is important to understand that your personal safety begins with you. There are steps that you can take to make yourself and your belongings more secure.  Here are some general tips for you to improve your personal safety and specific information regarding ATM usage:
 
Personal Security:
Always pay attention to your surroundings, avoid distractions such as texting.
Park in well-lit areas only, avoid dark areas with visual obstructions.
Do not leave your vehicle running unattended, but keep your keys handy.
Lock your vehicle doors while you are inside and when leaving it out of your sight.
Trust your instincts, if something or someone makes you feel uneasy, move away.
Notify police anytime something or someone looks suspicious.
ATM Security Tips:
Choose locations with high visibility from roadways.
Stick to high traffic areas.
Remember good lighting is important at night.
Before you approach an ATM's have your card in hand and ready for use.
Complete your business as quickly as possible and move to a secure location.
Secure cash out of sight as quickly as possible.
Preventing Credit/Debit Card Skimming
 
Credit/debit card skimming is a process used by thieves to steal your transaction card numbers to access your financial accounts. Criminals like to target high volume locations such as gas stations, cash register card readers and ATMs.  In addition to the card data, the criminal must also capture your PIN number to be successful.  This is often done with a small camera mounted near the card reader.  To protect yourself, SAFE Federal Credit Union recommends the following:
Examine all cash register card readers and ATMs prior to use!
If you are familiar with a location, does it appear normal? 
Do you see broken security tape or tape residue near the card reader? If so, do not use. 
If the card reader protrudes from the device, pull and twist it to make sure it is secure. It should NOT come off.
Be wary of people looking over your shoulder or using a phone to video you entering your PIN. Always cover your PIN as you type.
If you suspect a machine or ATM has been tampered with, contact local law enforcement and report it immediately.