Beyond Social Security Income: 4 Options Worth Exploring Now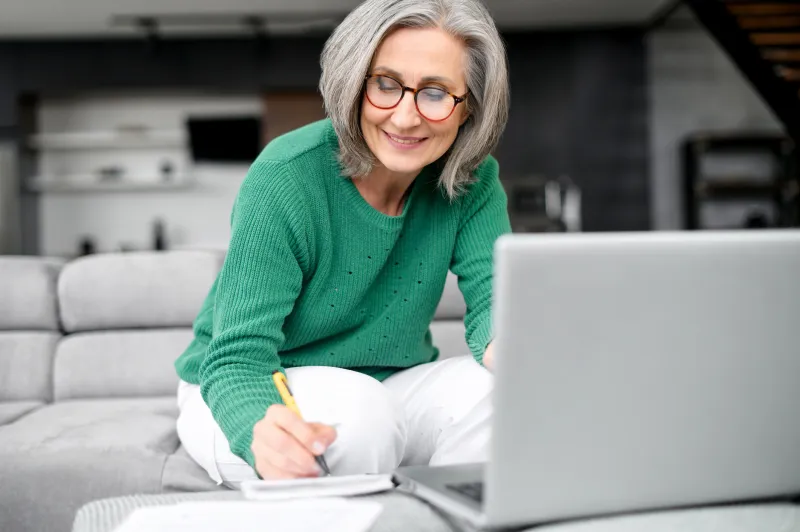 Creating a financial retirement plan that does not solely rely on Social Security benefits is crucial to ensuring a secure future as rising costs sink buying power. One money smart tactic is to identify additional income sources before leaving the workforce.
Here are four supplemental income streams that could shore up your retirement savings:
1.    Retirement Accounts
Setting aside a portion of each paycheck in a retirement account, such as a 401(k), 403(b) or an individual retirement account (IRA), offers tax advantages unavailable with traditional savings accounts. Depending on the account, you can either deposit pre-tax or post-tax dollars and let the money grow tax-free until you withdraw it in retirement. Some employers match annual contributions up to a specific percentage.
2.    Diversified Savings
Diversification is one of the wisest money moves you can make. There are many options when it comes to investing like stocks, bonds, real estate, annuities, and more. Putting your income and savings into different areas will help you manage risk and maximize your earnings. Developing an investment strategy based on your unique retirement needs will help minimize the need to rely on Social Security income to cover expenses during your twilight years.
3.    Rental Income
While it may not be for everyone, if you've got the appropriate resources, you may consider investing in residential or commercial properties as a means to supplement your retirement income. Even people who prefer not to handle day-to-day landlord responsibilities can profit with the help of a property management company. Such businesses can take care of the vetting of tenants, perform or schedule maintenance and repairs, and deal with rental issues that arise. However, this scenario may require you to pay a percentage of your earnings for the support, so it should be carefully considered.
4.    Flex Work
Changing your work status from full-time to part-time, temporary, or per-diem lets you stay mentally and physically active in retirement while also putting some much-needed money into your bank account. These employment statuses give you more free time and may even provide job perks without needing to fully return to the workforce.
Sail into your golden years with the confidence of knowing you're prepared for whatever financial waters may come your way. Speak with MEMBERS® Financial Services. A financial advisor can help you chart the path to a dream retirement lifestyle. Schedule a free, no-obligation appointment today!