Stop fraud in its tracks with SAFE's new, automated fraud alerts.
---
Fraud can happen to any one, anywhere, at any time, but that's no reason to worry! With SAFE's new, automated fraud alert messaging, you can rest easy knowing we're always looking out for you. 
As a built-in feature on your SAFE debit and credit card, our intelligent fraud system is designed to detect suspicious activity and notify you immediately by phone—just as we always have. As part of our new and improved fraud alert system, SAFE now sends notifications via text message and email. Simply verify your transaction(s) by replying with a Y for yes, or N for no. It's that easy!
Automated fraud alerts allow you to get back to enjoying the fun things in life instead of worrying about fraud. It's just another way SAFE's forward vision is looking out for you.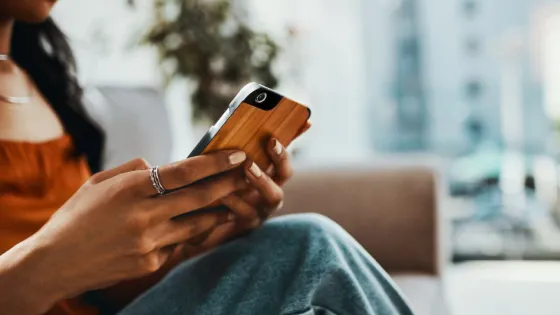 Fraud Alert FAQs
Thinking about fraud can make anyone feel uneasy. With SAFE's Automated Fraud Alerts, you can enjoy peace of mind knowing you're covered with 24/7/365 monitoring. We've put together a few of your most frequently asked questions about the service here.
Need a reason to trust SAFE's Automated Fraud Alerts? Try five.
We'll notify you of suspicious activity right away.
Get alerted via call, text, and email.
Respond quickly with a simple Y for yes or N for no.
Have peace of mind knowing your cards are protected.
Our fraud protection service never takes a day off.