Welcome to the new and improved SAFEfed.org! In addition to its enhanced design, SAFE's new website connects you with products and services you need most. Plus, it's full of features and benefits that make for an awesome online experience. Take a look at what's new:
Easy Navigation
As you browse the new site, you'll notice streamlined menu options to help you find exactly what you're looking for…and maybe even more! Online Banking Log-in takes center stage at the top of the homepage for fast and easy access to your SAFE accounts. In fact, you'll find a log-in button at the top, right corner of every page for your convenience.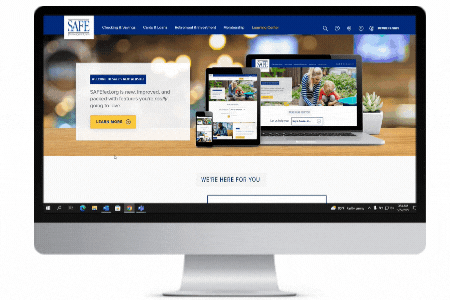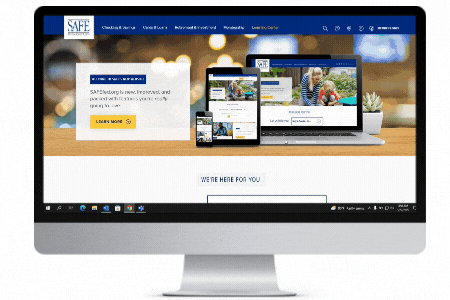 Personalized Experience
SAFE's new website was designed entirely with you in mind. Your personalized experience starts right from the homepage when you make a simple selection from our built-in solution finder. Whether you're buying a car or planning for retirement, you'll find tools and information to help you reach your goals. Plus, you can quickly find SAFE branches and services nearest you with our easy-to-use location finder—stopping in to see us has never been easier!
SAFE's New Learning Center
While we think you'll love the entire site, our new Learning Center is sure to be your favorite spot. Find expert advice about important topics like credit scores, paying down debt, fraud prevention, and more. Blog posts, hands-on calculators, videos—whichever way you prefer to learn, it's all part of SAFE's comprehensive Learning Center.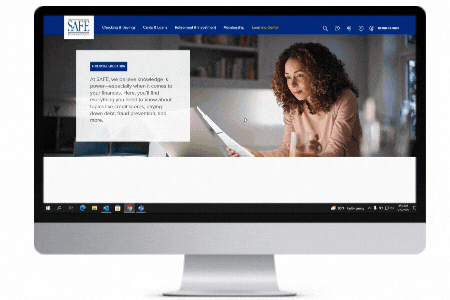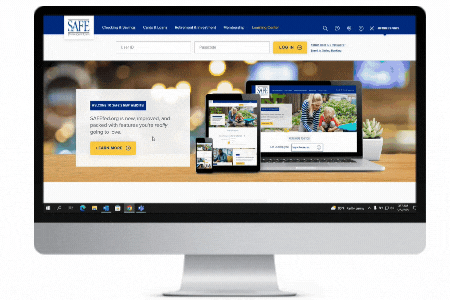 SAFEfed.org: SAFE's Digital Branch
SAFE's new website was designed to be just as inviting and friendly as walking into one of our physical locations. Think of it as our most convenient branch! Open accounts, apply for a loan, ask a question—you can do it all right here! So, come on in and make yourself at home. Your SAFE family is happy you're here.
New Website FAQs
We knew you'd love SAFE's new website, but thought you may have some questions. We've answered your most common one's here.