5 Questions to Ask Yourself to Get the Car You Want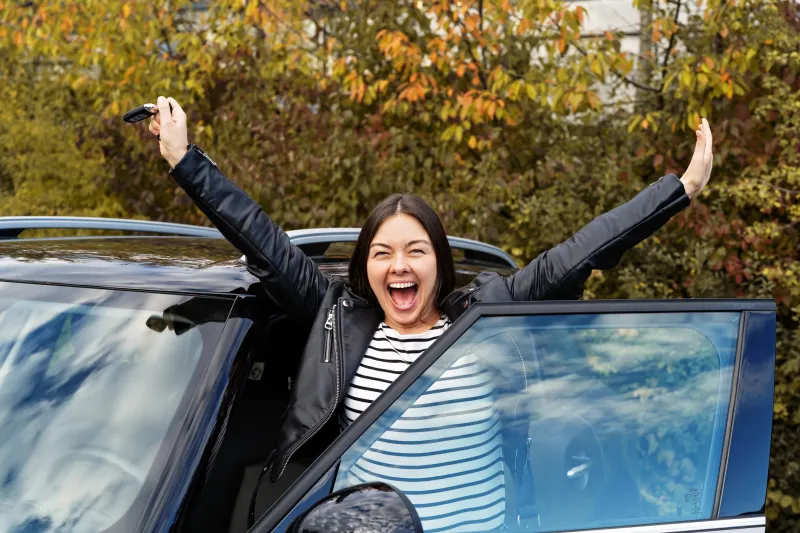 When it's time to purchase a new car, the choices can seem endless. How do you narrow down which vehicle is right for you? Asking yourself these five questions may make it easier to decide which vehicle best fits your lifestyle.
1. What will your primary use be?
Will you be driving this vehicle on your daily commute? Will you be toting the soccer team to and from practice? You'll need plenty of seats, maybe even a third row. Do you plan to give rides to clients in your car? Make sure it's comfortable. Do you already have a family car and want something a little sportier? Consider a two-seater. If you love to tailgate, make sure you have extra cargo room for your game day gear. It's important to give some thought about how you'll use your car most often.
2. How much do you drive?
If you work near your home and will primarily be driving to and from work, gas mileage may not be a priority. But if you love a road trip, or your commute is longer than average, gas mileage—in the city and on the highway—is important. There are a lot of options on the market today, from hybrid or electric cars to full size utility vehicles. Compare the miles per gallon on the new car you want to your old model and plan ahead for any increases in cost.
3. Where do you park?
Seems like a simple enough question, but where you park can affect your vehicle more than you think. If you don't have covered parking and you live on a beautiful tree-lined street, you probably don't want a black car, unless you have time to clean it often.  In general, the lighter the color, the easier it is to maintain and the less heat it attracts, which can be important if you live in a warm climate.
4. How much do you want to spend on maintenance? And how much time do you have?
If you're buying a used car and you have a trusted mechanic, let them weigh in on what brands they think are most reliable. Some sellers will even let you take the car to let your mechanic take a look. Do your research. Some cars are more expensive to maintain, and some may need frequent maintenance. You may like your mechanic, but it's safe to say, the less you see them, the better.
5. What can you afford? Not just today, but next month, next year, and the life of the car?
Of course you want to get the best price you can on the car you want, and negotiating is important, but the price tag isn't the only expense to consider. Make sure your loan payment is an amount you're happy with. SAFE has many financing options to get you in the car you want at a monthly payment you're comfortable with. If you have your car financed somewhere else, we may be able to save you money on your current payment, too. Give us a call, or apply online today.
Armed with the right information and a solid list of priorities, you'll be able to find the right car in no time.