Hey Millennials—stressed out by debt?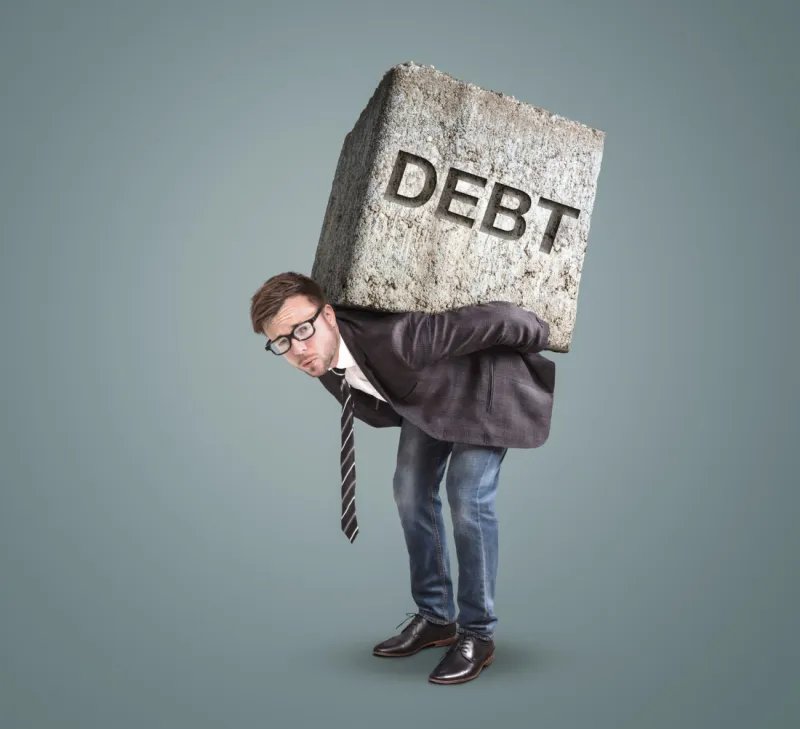 If you're gearing up to buy your first home and have your first child, all while finding yourself with a sizable chunk of student loan and credit card debt, you might be a millennial. The millennial generation (born between 1981 and 1996) faces overwhelming financial hurdles unlike those felt by Gen X or expected of Gen Z. With little accrued wealth and loads of debt, finding a solution can seem impossible. But there is hope.
Arguably the most educated generation in U.S. history, many millennials wonder if they should rewrite the book on what it means to be smart with money. Understanding why millennials' finances differ could help you create an effective plan to overcome common challenges and achieve your financial goals.
Millennial Debt By the Numbers*
According to a recent national finance survey of 1,000 American millennials in June 2022:
Nearly 72% of respondents have non-mortgage debt (e.g., credit cards, student loans, personal loans, auto loans, and medical debt) averaging $117,000 per person
Credit card debt, not student loan debt, is the most common debt type and averages $5,349 per person
Roughly 67% of those with credit card debt carry a balance from month to month
Nearly 48% have outstanding student loans, with the average respondent owing $126,993
Millennial Savings By the Numbers*
Besides carrying high debt loads, respondents reported spending 47% of their gross monthly income on housing — which is well above the standard recommendation of 30%. This leaves little money for growing a retirement nest egg, building an emergency savings fund, or other financial goals. Confirming this assessment, 33% of surveyed millennials weren't confident they could afford a $1,000 out-of-pocket emergency expense.
But these numbers don't mean this generation is doing nothing to turn the financial tide. According to the survey, many are taking smart steps to curb spending, including:
Eating out less (54%)
Choosing generic over name-brand products (45%)
Changing or canceling subscription series (39%)
Buying used instead of new (35%)
How Millennials Can Reduce Debt and Save More
Overcoming financial challenges as a millennial is possible as long as you're realistic about your situation. While at least 26% of surveyed millennials are already working multiple jobs to pay bills,* there are other actions that can improve personal finances.
Use budgeting apps to support efforts to save on a tight budget. The survey found that millennials' #1 financial regret is not saving enough money.
Lower your biggest expenses by splitting rent, utilities, and groceries with at least one person — you could save 50% or more! Redirect the money saved to reduce debt balances, build your emergency savings fund, or both.
Review and revise your initial debt reduction and savings plan at least semi-annually. As your income, needs, and goals change, so will the tactics required to achieve them.
Let SAFE FCU help you get started with free, in-house financial counseling. SAFE members can use the service to devise a personalized plan to reduce debt and increase savings. Schedule an appointment by calling 1-800-763-8600 (option 2#) today!
*Source: Dunaway-Seale, Jaime. The Real Estate Witch, Millennials Are More Than $100,000 in Debt: 2022 Data, July 25, 2022.