How to Prepare for Hurricane Season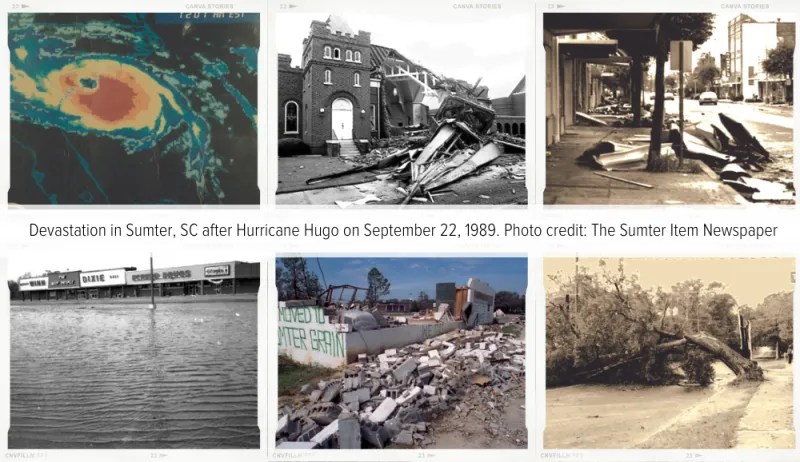 South Carolina is beloved by residents, and it's easy to see why. From cherished boiled peanuts to the white-sand beaches, there's plenty of unique features that make the Palmetto State so appealing. However, now is the time to prepare for the state's unique seasonal challenge - hurricanes.
Torrential rains, damaging winds, tornadoes, and cyclones can cause serious damage far beyond the coast. Follow these South Carolina Emergency Management Division (SCEMD) tips to help prepare your household for hurricane season.
Know the difference between watches and warnings. Watches are issued 48 hours before a weather event's expected onset. Warnings, on the other hand, are issued 36 hours in advance. Each threat level calls for specific actions by the community. The two alerts inform you how much time you have to gather resources and make other time-sensitive decisions.
Understand storm categories. There are five storm categories that estimate the potential damage a hurricane's wind speed could cause to property—and the associated threat to life. Each category requires a different level of preparedness. 
Whether or not severe storms are expected in your area, it's wise to prepare your home for hurricane season by trimming trees and securing outdoor items that could be carried off by high winds.
Evacuation zone and route. State and local authorities announce evacuations based on where they expect a hurricane to make landfall. There are three zones along the South Carolina coast: the Northern Hurricane Region, the Central Hurricane Region, and the Southern Hurricane Region. If you have family or friends along the coast, urge them to Find their zone and plan evacuation routes to exit safely.
Assemble a family emergency kit. Whether you lose power for several days or need to evacuate, having a disaster supply kit with you could save lives. At a minimum, it should contain canned or boxed foods, batteries, toilet paper, flashlights, a first-aid kit, and essential documents. For an expanded list of items you can start compiling today, download and print out a checklist of what a family emergency kit should include.
Create a plan for pets. Have an animal carrier or cage on hand to allow for easier transport of pets. Place immunization records, microchip numbers, leashes, medications, and other necessary items in an accessible location so you can grab them and go, if needed. Contact your veterinarian for further information on disaster preparedness kits for animals.  
Save South Carolina ETV on your radio presets. This public broadcasting network is a dedicated resource of weather-related emergency content. Find the station airing in your area by visiting scetv.org. Add the channel to your radio presets now. Doing so will ensure you have a way to stay updated on changes to the emergency declaration. 
Download the SC Emergency Manager Division App. The SCEMD's official app will help you implement these tips, share your location with designated contacts, and more!