Investing in a Volatile Market: Can You Still Come Out Ahead?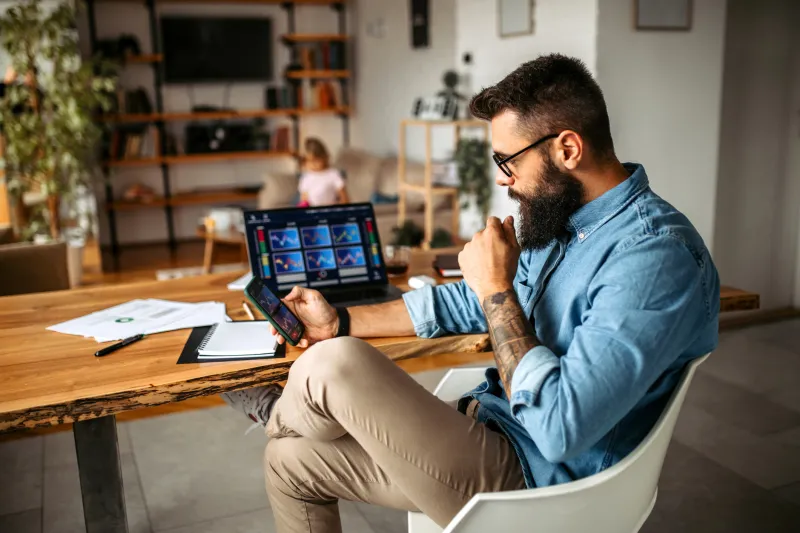 It's normal to feel anxious when your investment balances take a tumble, no matter how many times you've experienced bull runs and downturns. But, how you deal with stock market volatility determines whether you profit or experience losses over the long term. While each situation is unique, you can use these tips to help navigate a volatile market and possibly come out ahead.
1. Revisit Your Investing Goals
Recall when you first opened your investment account. What were your financial goals? Bear markets (i.e., periods of significant declines) should be an expected part of any long-term investment strategy. Since no one can successfully time the financial markets consistently, stay the course and ignore calls to make drastic changes to your portfolio based on recent market fluctuations. Selling now could cement what might have only been temporary losses.
2. Assess Your Portfolio Mix
It's inevitable. Your investing needs will change. As your financial position strengthens, so might your risk capacity — the ability to weather market dips without disrupting your day-to-day finances. For example, if retirement is 20+ years away, continuing to acquire stocks might allow you to purchase them at a lower cost and reap the benefits when the market recovers.
Conversely, if you've already retired, such a move might not be the best option unless you have liquid assets, like savings or money market account funds, equal to at least 12 months of living expenses along with several other low-risk investments you can cash out if necessary. This could be a good time to rebalance your portfolio to ensure it supports your investment targets.
3. Meet with a Financial Professional
Holding on to underperforming investments could do more harm than good. There are times when you should consider modifying your long-term investment strategy, such as when you enter retirement. SAFE's MEMBERS Financial Service Program, offered through CUNA Brokerage Services, Inc.*, offers investment services that can help you decide your next best move.
Retirement Planning

Long-term Care Insurance

Life Insurance Policies

College Saving Accounts

Individual and Managed Retirement Portfolios
Contact our in-house financial professionals for a free consultation today!
Rick Addy
Contact: 803-359-3277 ext. 3213
Address: 5388 August Road, Lexington, SC 29072
Jose Rigor
Contact: 803-469-8600 ext. 2346
Address: 185 West Wesmark Boulevard, Sumter, SC 29150