PowerUp Checking: the best checking account South Carolina has to offer!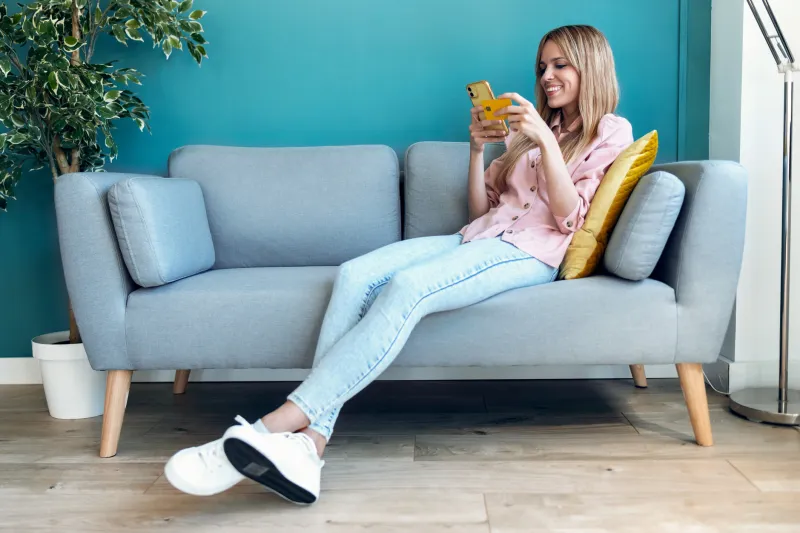 Can we get really honest and talk about the post-pandemic economy? Household budgets are stretched thinner, the dollar doesn't buy as much, and the cost to borrow has increased significantly. It might sound grim, but there's a bright side—and it's the current deposit rates!
The Federal Reserve has strategically risen rates to help tame inflation. As a result, bank deposit rates have ticked upwards. 
Most financial institutions are following this trend mainly on savings accounts—but not SAFE! Yes, our certificates and savings accounts have great rates, but that now applies to our new PowerUp Checking Account too! No matter where you like to keep your money, SAFE wants to make sure you earn as much as possible.
PowerUp Checking gives you all the flexibility of a regular checking account, but it opens the door to a whopping 4.25% Annual Percentage Yield (APY) with no monthly fees and no minimum balance. 
You read that right.
That means you don't have to be an A-lister or have thousands of dollars to get in on this great return.
A monthly deposit of just $800 and agreeing to get your account statement electronically (you'll love that part—trust us) will get you the bonus rate of 4.25% APY on balances all the way up to $20,000.
That's enormous compared to the national checking average of just 0.07% APY according to the Federal Deposit Insurance Corporation (FDIC).
It's seriously too good not to share—that's what family does! 
If you want to learn more about SAFE's checking account interest rates, or have more questions, check out PowerUp Checking Account where you'll find all the details and can open yours today.