SAFE Federal Credit Union Selected as Recipient of Inaugural MeridanLink Arc Award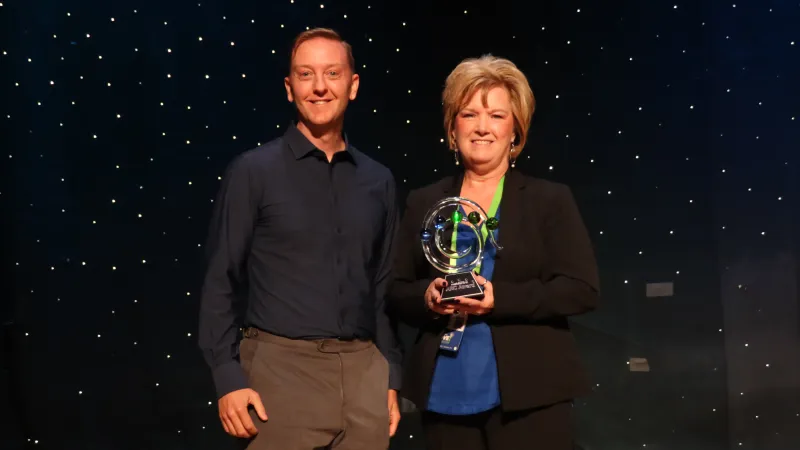 SAFE Federal Credit Union received the inaugural Arc Award during MeridianLink's annual User Forum at Disneyland® Resort in Anaheim, CA.
The Arc Awards recognize and celebrate financial institutions that leverage the technology provider's solutions in creative ways to solve business challenges, fuel growth, and assist their clients and communities. SAFE Federal Credit Union was selected in recognition of its strategic thinking, innovation, and effectiveness.
"I am proud to recognize the inaugural class of Arc Award recipients for their commitment to their customers," said MeridianLink Chief Marketing Officer Suresh Balasubramanian. "We look forward to continuing to deepen our relationships with these outstanding institutions."
"SAFE is honored to receive the MeridianLink Arc Award for our lending achievements," said President and CEO, Michael Baker. "Our integration with MeridianLink has allowed us to offer personalized lending solutions to more members than ever before."
In 2022, SAFE introduced its quarterly loan preapproval promotions with help from the Meridian Link® One platform. The program streamlined the application process allowing for more automated and instant approval decisions for SAFE's members and more than 100,000 preapproved loan offers in a 12-month period.