SAFE Federal Credit Union Sponsors Families in Need for the Holidays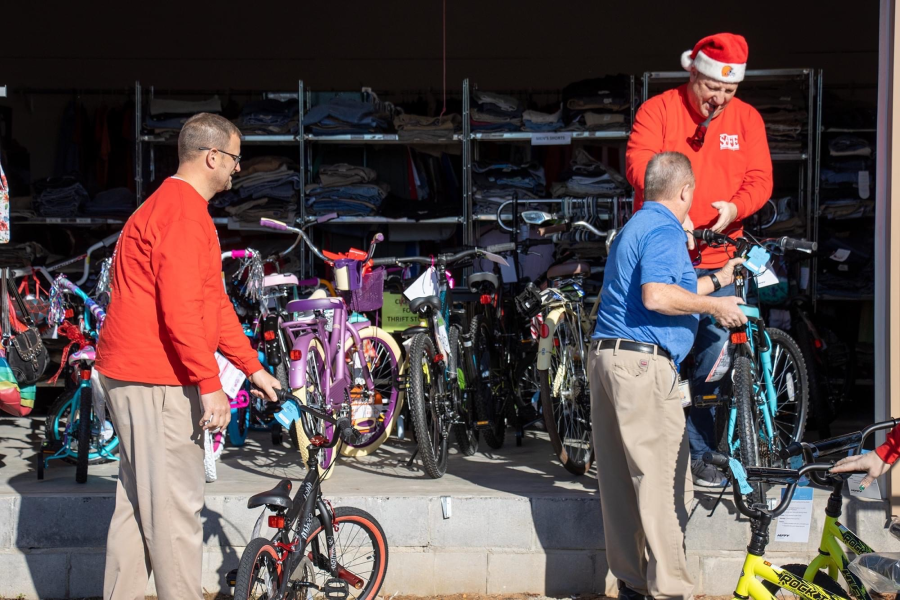 Several Midlands families are in for a very merry Christmas thanks to employees from SAFE Federal Credit Union.
The Credit Union participated in Sumter United Ministries' Angel Tree initiative to help families in need during the holidays. 
This year, numerous bikes, toys, clothing, and household goods were purchased for four special families. Seven additional bikes were donated for distribution to other families with children who had bikes on their wish list.
"We're always happy to partner with Sumter United Ministries to help those in our community who are most in need," said President and CEO Michael Baker. "Every year, it leaves us all with a feeling of overwhelming joy, and a real sense of the true meaning of Christmas."
The Angel Tree is one of many programs sponsored by SAFE Federal Credit Union during the Christmas Season. This also includes its participation in Toys for Tots, which allows SAFE members to give monetary and toy donations to children in need during the month of December.