Safeguarding Children From Identity Theft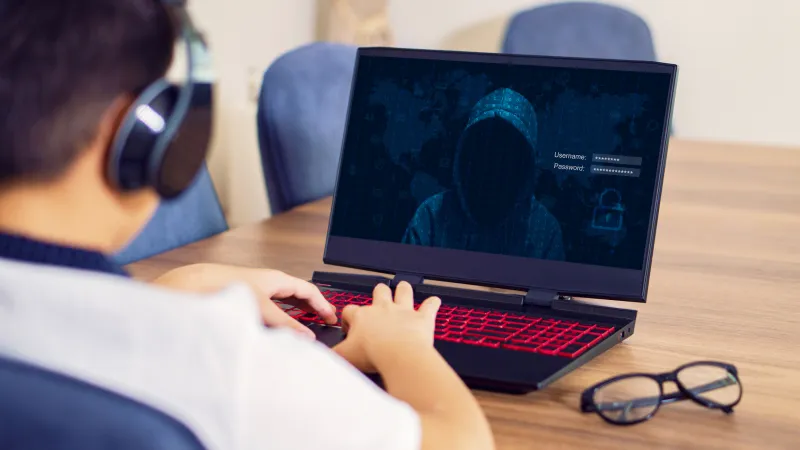 As a parent, you have hopes and dreams your young child will grow up and be able to enjoy "the good life" or at least an existence on par with your own. This might mean an enjoyable career, safe housing, and enough money to splurge every once in a while. But crooks have something else in mind. Identity thieves who target minor children could put your little one's future employment, housing opportunities, and financial prospects in jeopardy.
What Is Child Identity Theft?
Child identity theft occurs when someone uses the personal information of a minor to commit fraud. These criminals use stolen names, dates of birth, and Social Security numbers of young children to open financial accounts, secure apartment leases, obtain government benefits, and more. This malicious activity can go undetected for years.
Child Identity Theft Warning Signs
Many families don't discover their child's identity has been stolen until the child becomes an adult and tries to file a tax return or rent an apartment for the first time. Limit the harm bad actors can do by staying alert to common red flags:
Credit card statements in your minor child's name 
Calls from creditors regarding past-due accounts
Rent application notices or final utility bills in your child's name
Denial of government benefits because someone else with the same name and Social Security number has already submitted a claim
The sooner the theft is discovered, the smaller the window of time the crook has to exploit the stolen information for their benefit. Plus, early detection often means simpler resolution procedures.
How to Protect Your Child From Identity Theft
Crooks hope you'll delay taking action to monitor your child's identity. It gives them more time to line their pockets. Here's what you can do to protect your minor child today:
Refuse to share their Social Security number unless necessary.
Shred papers that include sensitive information before discarding them.
Review their social media accounts and gaming settings and make sure they're set to private. 
Keep hard copies of sensitive documents, like Social Security cards and birth certificates, in a safe deposit box. 
Discuss the importance of keeping confidential information private, especially when downloading apps or responding to questions online.
Request copies of their credit reports from Experian, Equifax, and TransUnion at least annually. If a credit report is provided, it might be a sign that their identity has been stolen. NOTE: The child might have a credit report if you or someone else listed them as an authorized user on a credit card.
The actions needed to protect your child from identity theft will vary by their age, online interests, and level of maturity. Plan to review online safety tips with them at least twice a year.  
Terms You Should Know
Learning about and putting safety measures into practice to protect your child from identity theft can feel overwhelming. You might hear credit lingo that seems to confuse rather than calm. But it only takes a few minutes to familiarize yourself with three credit-related terms the credit reporting bureaus use that could go a long way in keeping your child's credit and financial future secure.
Fraud alert – A notice in a credit report that alerts creditors that someone might be trying to fraudulently access credit using stolen information. It encourages creditors to take extra steps to verify the application before granting credit.
Identity monitoring – A tracking system that keeps an eye on credit reports, public records, data breaches, and other sources of personal information that might affect credit health.
Identity recovery – Provides victims of identity theft assistance in undoing the damage caused by identity thieves. This might include canceling fraudulent accounts and disputing unauthorized charges on bank or credit accounts.
If you believe your child's personal information has been stolen, contact the companies involved. Consider placing a fraud alert with each credit bureau. Visit identitytheft.gov to report the incident and create a personalized recovery plan.