A short guide to financial spring cleaning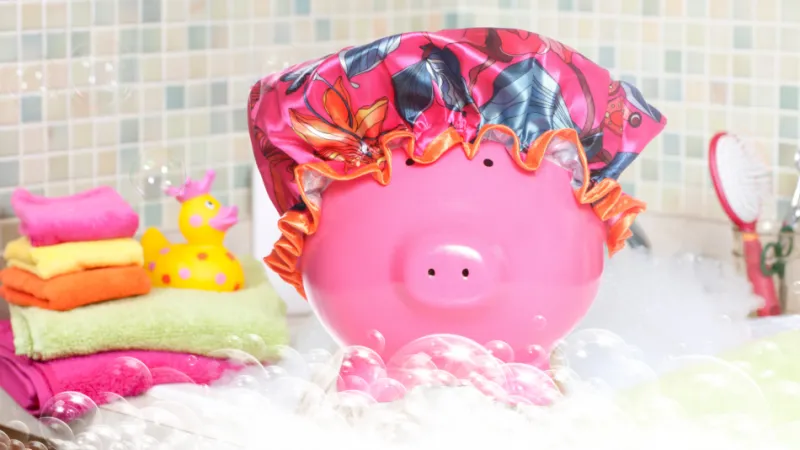 It's spring and time to deep clean more than your home. Get ready to wash off winter grime left behind from seasonal spending, declutter unnecessary expenses from your budget, and swing open the doors to greater financial well-being. When you refresh your money habits, you might experience renewed clarity and better results.
Here are six tips to get you started:
1. Inventory your financial goals.
Did you set financial goals this year?
Are you on track toward achieving them?
If you answered yes to both questions, congratulations! Keep up the excellent work.
If you answered no to either question, it's time to set (or reset) a financial target. Whether you need to build a six-month emergency fund, save for a down payment on a home, or focus on another long-term goal, now is a great time to identify your goals and develop a plan to achieve them.
2. Mop up extra fees.
Late payments not only hurt your credit, but they can also be costly. Set up automatic payments for billers that charge late fees. Schedule payments so they arrive at least two days before the due date. You can also avoid other unnecessary fees by understanding when financial penalties and extra charges might apply to your account. Contact each biller to confirm its policies.
3. Scrub your credit report.
The major credit reporting bureaus — Experian®, Equifax®, and TransUnion® — record your payment activity, which lenders, insurance companies, and even potential employers use to determine whether to enter a relationship with you. But sometimes, the data in these reports contain errors. Order free copies of your bureau reports by visiting AnnualCreditReport.com. Review each one for accuracy and dispute any incorrect data. And, if you're a SAFE member, you can keep up with your FICO® credit score quarterly in your online banking account.
4. Rearrange your monthly budget.
Spend less on certain expenses by sharing more information with your service providers. For example, demonstrate that you or another family member served in the U.S. armed forces, and you might be able to secure a lower rate with your insurance company. Or, if you're affiliated with a specific club or organization, your mobile phone company might lower your plan rate. Redirect the savings from one budget category and place it in another that supports your goals.
5. Wipe away high-interest rate debt.
Holiday shopping can muddy up your finances fast. If you're still paying off credit card charges from last season (or the previous two), know that lingering debt can stand between you and your financial goals. A debt elimination plan is the best way to clean up the mess. SAFE's personal loans are a great option for consolidating your higher interest loans and credit cards into one, easy monthly payment.
6. Polish your emergency fund.
Financial weeds can pop up when you least expect them. But having an emergency fund is a great way to combat budget-busting events like a job loss. Calculate how much you have saved in your emergency fund, and if it doesn't equal at least six months' worth of living expenses, increase your deposits by earning more or spending less.
7. Get one-on-one help from SAFE.
SAFE members have access to free in-house financial counseling. Speak with an experienced financial wellness counselor who can help develop a personalized plan to organize your finances. Call 1-800-763-8600, ext. 2211, today!