Up to $15,000 in Down Payment Assistance for First Responders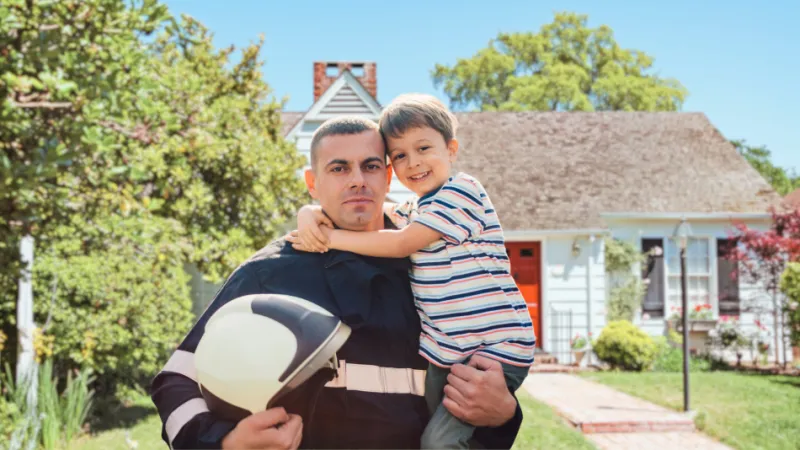 A program with SAFE Federal Credit Union is putting first responders and other public service workers up to $15,000 closer to home ownership. 
Funded by Federal Home Loan Bank of Atlanta (FHLBank Atlanta), the Community Partners product provides homebuyers with money to help cover their down payment, closing costs, counseling, and home rehabilitation costs when buying a house. Funding is available to qualified homebuyers who meet product and income eligibility requirements. 
"Home ownership is part of the American Dream," said SAFE President and CEO Michael Baker. "We are excited to help extend this program to the people who make their living serving others in the community."
Eligibility extends to current or retired law enforcement officers, educators, health care workers, firefighters, and other first responders. Veterans and active-duty members of the military also are eligible as are essential workers who are purchasing a home. For all participants, income must be less than 80% of their county's median household income.
As part of the program, participants must contribute at least $1,000 toward the purchase of the home, occupy the home as a primary residence, and complete a homebuyer education and financial literacy course through one of FHLBank Atlanta's designated providers. 
Funding for FHLBank Atlanta's 2023 homeownership programs is limited. Eligible homebuyers are encouraged to act quickly since funds may deplete quickly.
Interested homebuyers are encouraged to contact SAFE Federal Credit Union's mortgage loan department to determine eligibility and the amount of Community Partners mortgage assistance they may be able to receive.