Why HELOCs are Making a Financial Comeback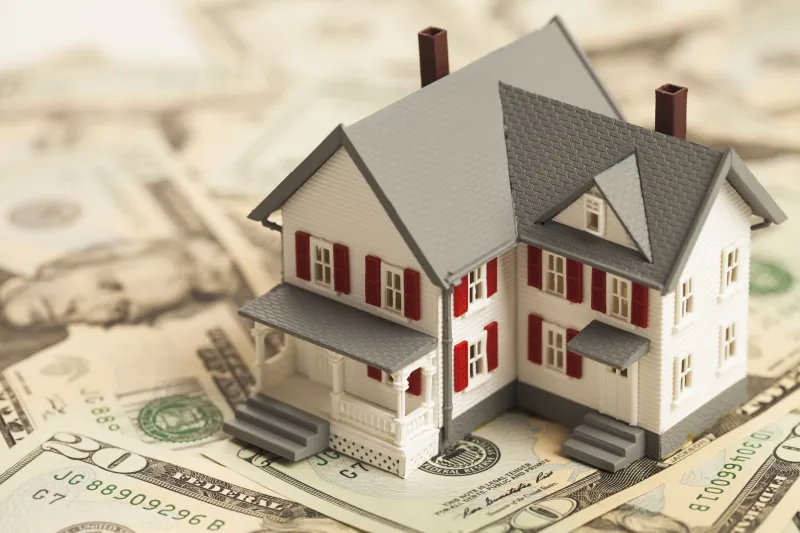 Leg warmers. CD players. Super 8 cameras. If you follow cultural trends, you already know these iconic consumer products are on the verge of a comeback. While buying a retro item might improve your social clout, homeowners might be able to improve their financial status with another classic product — a HELOC. 
What is a HELOC?
A home equity line of credit, aka HELOC, is a type of variable-rate loan that allows you to borrow against the equity in your home. 
5 Reasons HELOCs are back
Many eligible homeowners are eager to get their hands on this timeless financial tool because they offer the following:
1. Lower interest rates
Not long ago, mortgage refinancing was the more affordable option to access home equity. Things have changed in recent months, though. Interest rates are on the rise and show no signs of slowing down. HELOCs remain a more affordable option for making major purchases compared to other variable rate products, e.g., credit cards and personal loans. Plus, interest only accrues on the borrowed amount.
2. Flexibility
Once your credit line is approved, you decide when and how much you borrow. Similar to a credit card, a HELOC provides the homeowner with a credit line that they can access as needed. The loan does not require borrowers to re-apply each time they need cash. 
Loan proceeds can cover a variety of expenses. While many homeowners use the money to pay for remodeling projects, others use the cash to pay college tuition, eliminate lingering tax bills, and pay off higher interest rate debt.
3. Tax benefits
If HELOC funds are used to improve a primary or second home, interest paid on the loan may be tax deductible — which could lower the amount you owe in federal income taxes. Speak with a tax advisor to discuss your specific situation.
4. Financial cushion
Staff reductions are being made at major companies across the country. Without a hefty emergency savings account balance, a temporary loss of household income could make it difficult to cover basic expenses if your family is affected by cutbacks. HELOC funds could be the financial lifeline needed to help pay bills until you get back on your feet. 
5. Peace of Mind
The negative impact of an economy marked by rising inflation and a pending recession could last well beyond a six-month emergency savings fund. HELOC borrowers have the confidence of knowing that even if they deplete their emergency savings, they have a ready source of cash available if they need it.
Smart financial decisions never go out of style. Eligible homeowners can use a SAFE Federal Credit Union HELOC to access up to 95% of their home's value and receive up to $450 toward closing costs.* Apply online or contact us at 803-469-8600 today!
---
*Some limitations apply. All loans subject to credit approval. The Annual Percentage Rate (APR) is variable and equal to the Wall Street Journal Prime Rate as published on the last day of each month. Over the life of the loan, the APR will be no lower than 4.50% APR and no higher than 18.00% APR. Minimum monthly payment amount is 1.8% of outstanding balance or $50, whichever is greater. Property insurance is required. Private Mortgage Insurance (PMI) may be required. For equity lines with an initial opening draw of at least $15,000, a credit of $450 will be applied toward the closing costs, which are estimated to range from $450 to $600. Offer is subject to change at any time. Consult your tax advisor regarding deductibility of interest. Please see representative for loan details. Please visit this webpage for current offers and rates.