The Keys to Choosing a Mortgage Lender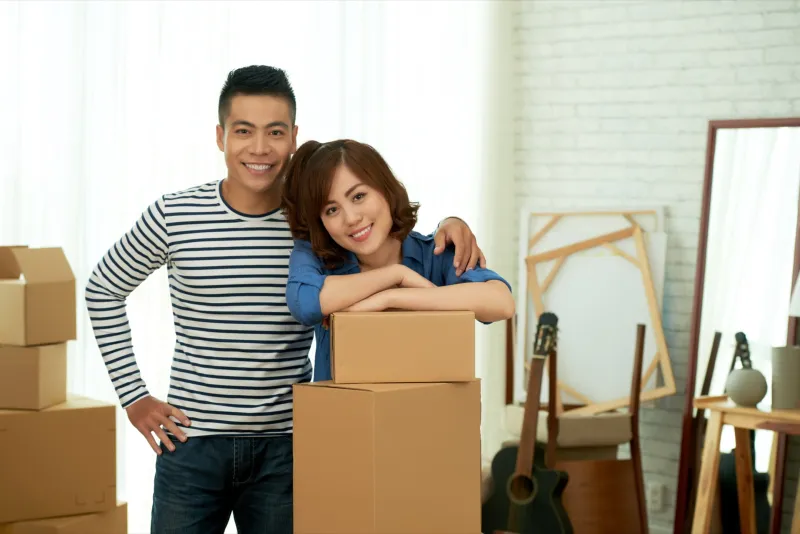 A mortgage is a commitment to be taken on with careful consideration and research on what you can afford and who will be the best partner for you. Before you get the keys to your new home, you must understand the keys to finding a mortgage provider.
Key 1: Rates
Obviously, your rate will be the most crucial factor when choosing your mortgage lender. After all, the slightest difference in rate can cost you tens of thousands over the course of your mortgage. Generally speaking, credit unions have better mortgage rates, just like they have better auto loan rates. As a not-for-profit, SAFE isn't trying to line investors' pockets with higher interest rates. We're looking out for our members – the people who live in the Midlands and use our services.
A quick reminder: When you're looking through bank and credit union websites to find mortgage rates, make sure you're comparing apples to apples – APR to APR and interest rate to interest rate. These are not interchangeable! Interest rates only show the cost of borrowing the principal – no fees or additional costs. APRs include any additional fees and are a more accurate representation of what the loan will cost you.
Many banks focus on promoting their interest rates because they tend to be lower (since they don't include additional costs). But at SAFE, we advertise our APR because we want you to have a full understanding of what you'll be paying.
We did the math
Not sure about the "tens of thousands" you can save?
At the time of this writing, SAFE's APR on a 30-year fixed mortgage is about .821% lower than a particular nationwide bank. With this in mind, let's assume the following:
You're buying a home at the average rate for SAFE's coverage area: about $236,000.
You're putting down the average amount for a first-time buyer: about 10%.
SAFE Federal Credit Union's mortgage rate saves you about $52,000 over the life of that loan.
Key 2: Ability to Get the Loan
If you have perfect credit, a high-paying job, and a low debt-to-income ratio, you'll be able to get a mortgage almost anywhere. But if you have some dings on your credit – like most of us do – it can be more difficult!
Luckily, credit unions are more lenient with mortgage loan qualification than banks. While SAFE is still in the business of making smart lending decisions, we don't just use your credit score as a measure of your mortgage worthiness. Instead, we look at the entirety of an application and make decisions based on all the information we have.
In addition, SAFE is able to process mortgage applications more quickly than most banks. It only takes 15 minutes to apply, and we can get you to closing in as little as 30 days. You don't have to worry about losing your dream house while you wait for financing to come through.
Key 3: Loan Experts
We believe we've proven that credit unions are not just good for mortgages; they're better than banks. If you're still unconvinced, we'd like to remind you of our employees. At SAFE, our Mortgage Loan Originators live and work in the Midlands. You can apply online if you'd like, but you can also walk into any of our local branches and get friendly, personalized assistance.
What's more, we fully believe in ethical business practices, offering transparency and integrity to everyone we work with. Of course, anyone can say that, but we back it up every single day with how we help our members live their financial best through all stages of life.
Whether your focus is rates, leniency, or expertise, SAFE Federal Credit Union comes out on top. We're here to support our members and help them get their dream homes at the best possible rate.