Mortgage Rates Are Rising, But Your Stress Level Shouldn't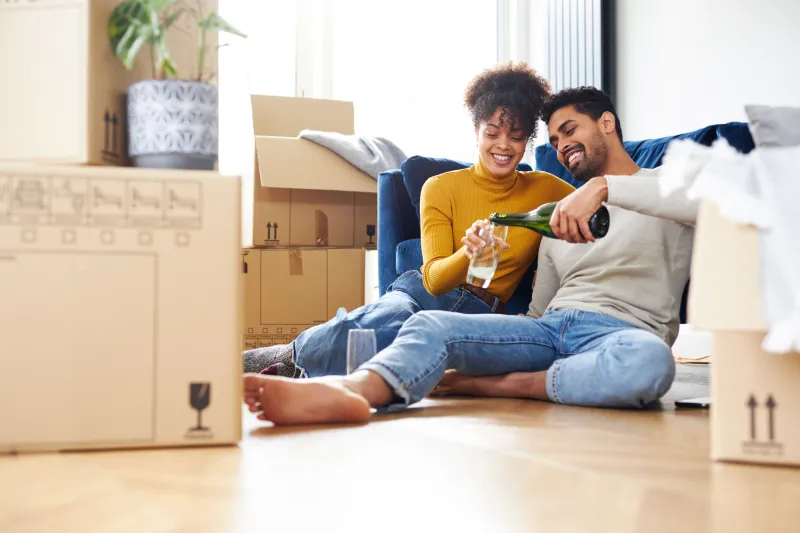 Just when you're ready to take the leap into homeownership, the housing market pulls the rug out from under you. That's how it could feel, anyway. Despite having a strong credit score, reliable income, and readiness to make a hefty down payment, rising interest rates might have you stressing about making the largest purchase of your life. But putting off your home purchase might not be the best decision for your finances.
Here are four reasons now is still an excellent time to grab the keys to your new home.
1. Home Values are holding steady.
Unlike the 2007 housing market crash, today's home values are unlikely to nosedive. That means the home you purchase today is likely to hold its value, or even increase in value for years to come. Experts explain that the reasons behind today's higher prices are different than they were back then. You see, qualification requirements are stiffer for today's buyers, which wasn't the case during the housing crisis and subsequent recession of the early 2000s.
2. Buying now could save you.
If you've got your sights on homeownership, now's the time to go for it! Low inventory isn't slowing the demand for homes, and most major cities and neighboring suburbs are feeling the effects. This situation could lead to steady increases in home prices, so purchasing now, could mean paying less than if you waited.
3. Interest rates are still considered low.
Prior to their historic lows in recent years, mortgage rates were comparable to those we see today. In fact, it wasn't that long ago when 5% was considered a nice rate. That said, inflation and Federal Reserve actions could influence further rate increases, so if you're thinking about buying, now is a good time to lock in your rate. Waiting for rates to come down in the near future could cost you.
4. Renting isn't necessarily the cheaper option.
A fast-moving market can be intimidating and cause you to reconsider your home buying plans. But signing another rental agreement might not be the most cost-effective decision. Renting an apartment or house can often be more expensive than buying a home. A recent Realtor.com analysis found that buying a starter home is more affordable than renting. Plus, unlike your rent, mortgage interest can be a deduction on your taxes. Check with your tax advisor to see how you might benefit.
Aside from interest rates, there are many other factors to consider when purchasing a home. The best time to buy depends on your circumstances and financial goals, not changing market conditions. Discover how much home you can afford by getting pre-approved for a SAFE FCU mortgage. A home loan pre-approval confirms how much you can borrow and shows the seller you're a serious buyer.
Apply online now and navigate the real estate market with confidence.