The Return of Student Loan Repayments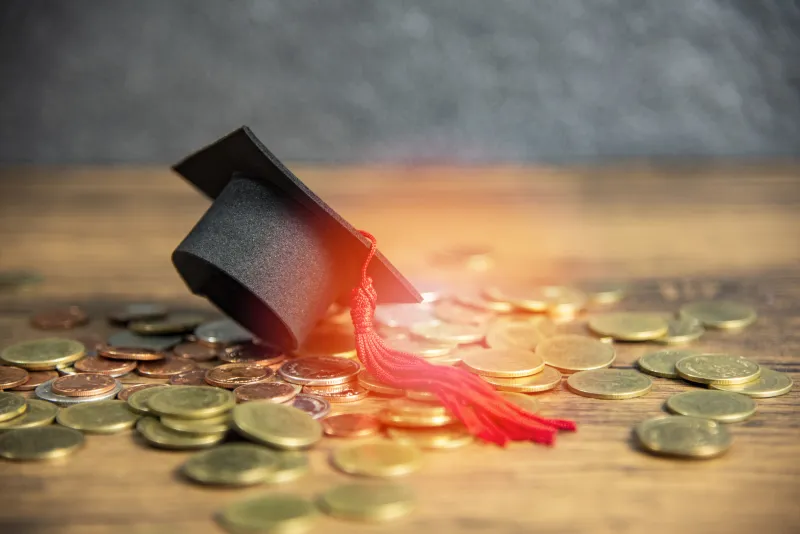 Like the highly anticipated sequel to your favorite movie franchise, this October promises a budgetary plot twist for millions of former late-night crammers. For many student loan borrowers, resuming payments this fall is akin to watching a high-stakes thriller on the big screen – full of nail-biting and audible exclamations. Fortunately, you can ensure a happy ending when you grab a seat for an advance screening of your finances today. Here's how. 
Explore your repayment options. A lot has happened since March 20, 2020. It's been over three years since federal student loan payments were first put on hold at the height of the COVID pandemic. If your household income or size has changed, you might be eligible for an income-driven repayment plan, which could result in smaller monthly payments. 
Watch your mail. The U.S. Department of Education (USDE) is expected to send notifications with loan resumption details at least 21 days before the first payment is due. Update your studentaid.gov profile and your loan servicer's contact information to ensure you receive this crucial communication. 
Call your loan servicer now. There's no need to wait for the official USDE letter to start preparing your budget. Obtain the estimated payment and due date from your loan servicer. Gathering this information now could give you more time to adjust due dates on other recurring bills, as needed.
Lower your expenses. Pay special attention to any recurring costs that replaced your student loan payments over the past 36+ months. If you're unsure where to begin, track your spending over the next 60 days to identify which expenses need to move aside for student loan payments. 
Increase your income. Working overtime or adding a part-time job could help you prepare for the return of student loan payments and shave years off your repayment term. Early payoff often results in significant interest savings.
Speak with your human resources department. According to Money.com, more employers are offering to help their employees with student loan debt. Check with your employer to see if they offer this benefit. 
Confirm auto-pay enrollment. Many loan servicers offer an interest rate discount for borrowers who elect to have monthly payments automatically withdrawn from their bank accounts. You may need to reenroll for this cost-saving benefit. Check with your loan servicer to be sure. If you're not currently enrolled, consider signing up to avoid late or missed payments, which can damage credit scores.
Avoid new debt. Delay opening new lines of credit or making major purchases until your budget has adjusted to the return of student loan payments. It might take several months to feel the effects the return expense has on your lifestyle and wallet. Taking on additional financial obligations could be an unnecessary risk. 
Ask for help. Loan servicers extend financial help to eligible borrowers who have difficulty making regular payments. For example, deferment and forbearance options allow you to temporarily postpone payments without penalty. Steer clear of "debt relief" companies that claim to reduce monthly loan payments as long as you send the money directly to them. These are usually scams.
Remember, you're not an actor but the director of your financial future. Use these tips to make tackling student loan repayments a box-office hit for your wallet!